Gentle Giants Rescue and Adoptions - Our Family
Watch our video below to see how much fun it is to live with 45-50 Canine Kids!
(there are 27 dogs pictured in our bedroom below - many are well over 10 years old, significantly past their normal lifespan)
Slow Motion Footage: We want you to see the harmonious environment in
which our dogs live with us in our home. Please watch how our Gentle Giants
and Little Giants are as affectionate to us and to each other as we are to them.
Notice how happy all the dogs are with their tails wagging continuously.
See what it's like to be "sat on" by a 295 lb. giant Mastiff! Watch a Saluki jump over the bed.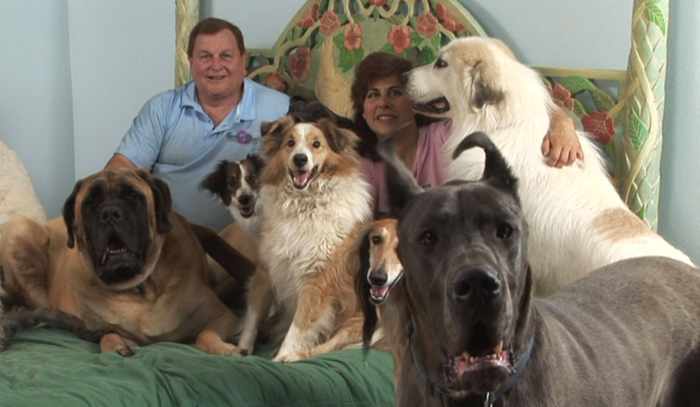 Our Family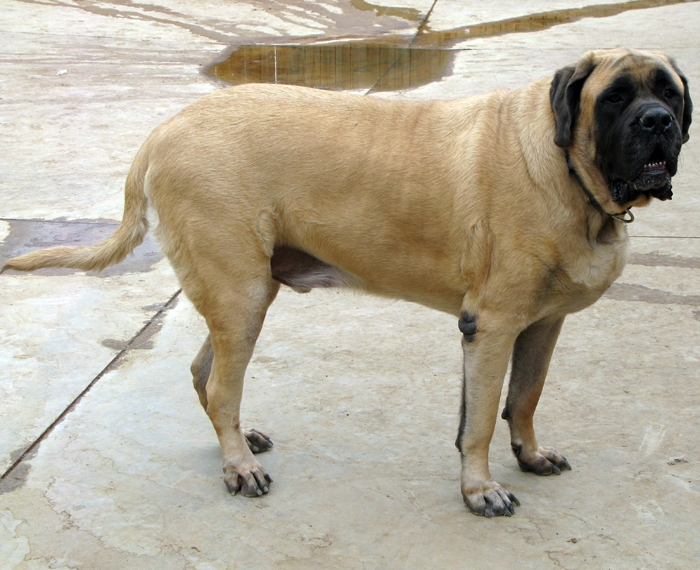 "Max"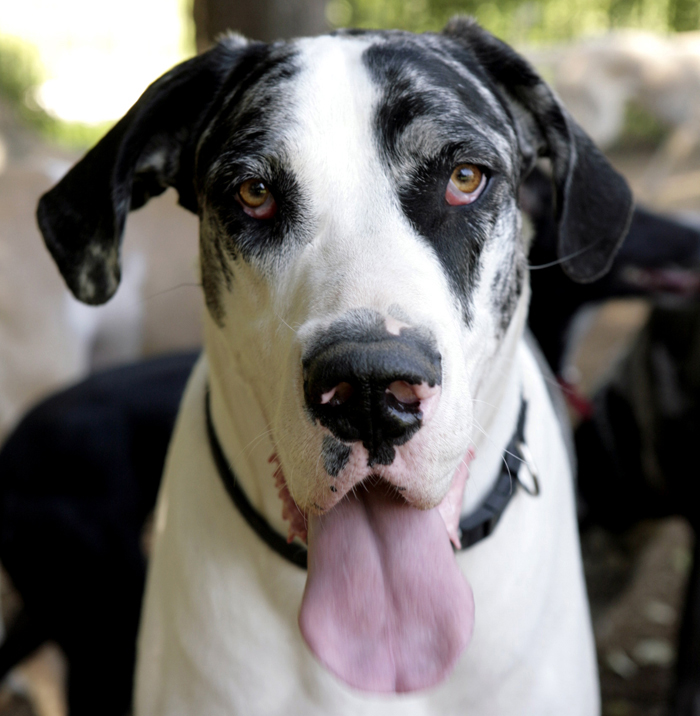 "Dusty"




"Avalanche"
Name: Avalanche
Height: 43.5 inches at the shoulder, 45.5 inches at his back end
Weight: 305 lbs
Stands: 7'3" on his hind legs
Favorite pastime: He loves to sit in your lap. Unfortunately, when he does, no one has ever been able to get up.
A Regular Sized Great Dane
(photo taken same day)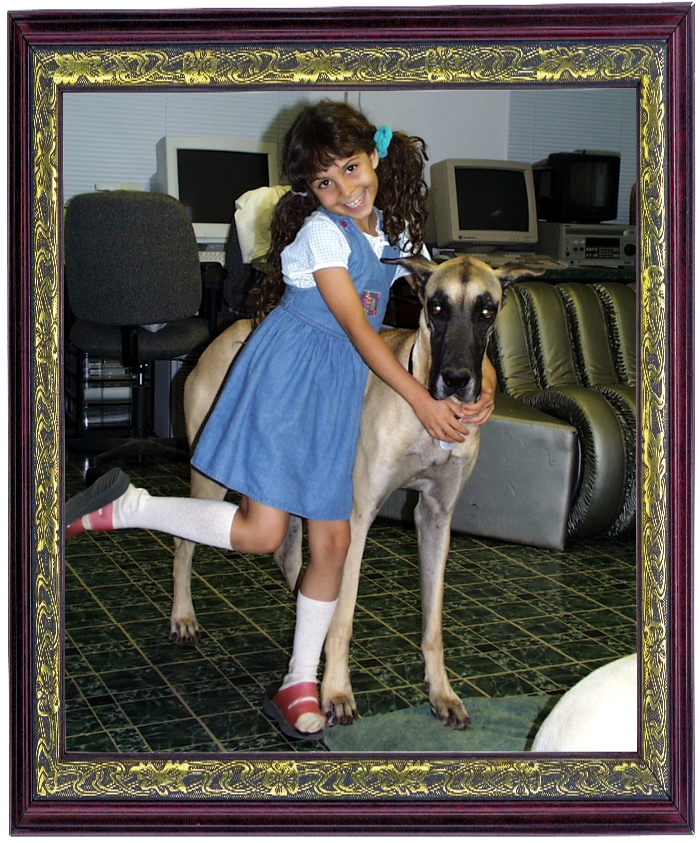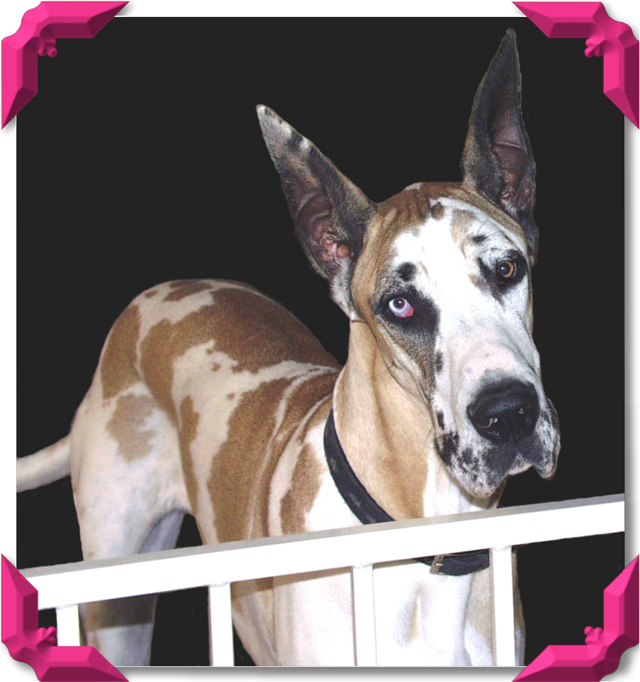 "Sabrina"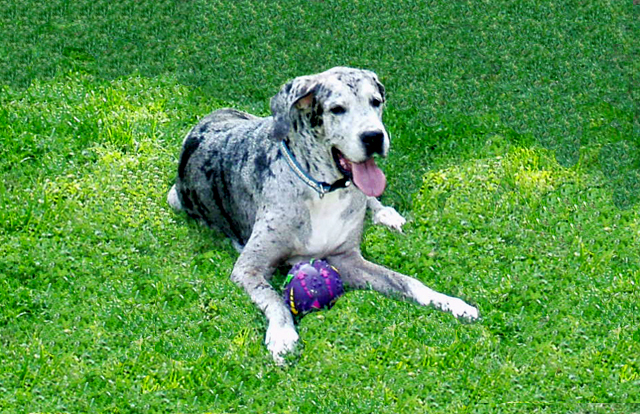 "Beauty"
("Beauty on Duty" - 12 years old - our very first rescued Dane - 1994)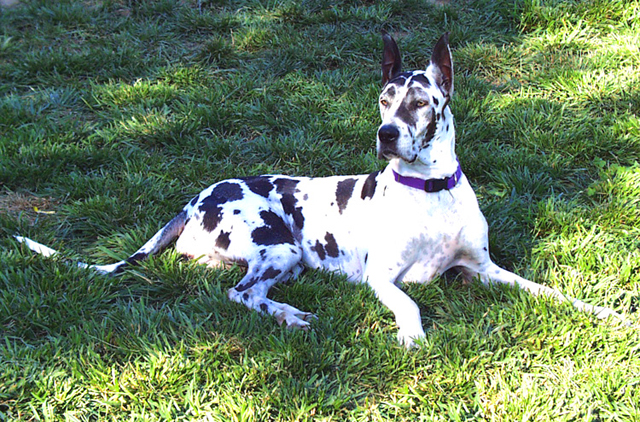 "Gretchen" . . . at 14 years old (lived to 17)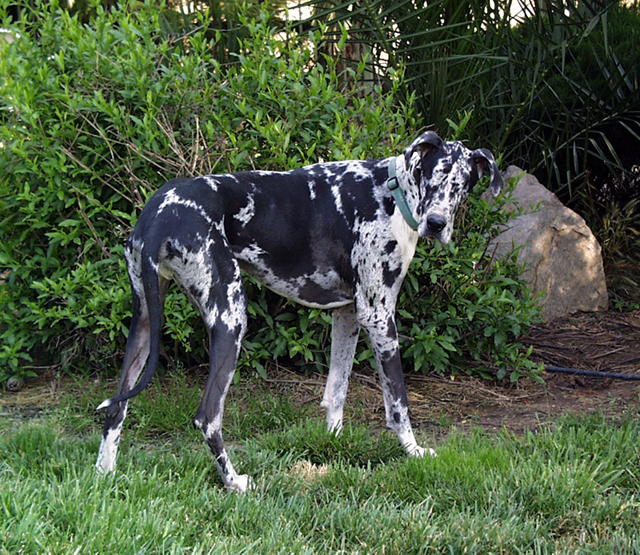 "Miracle"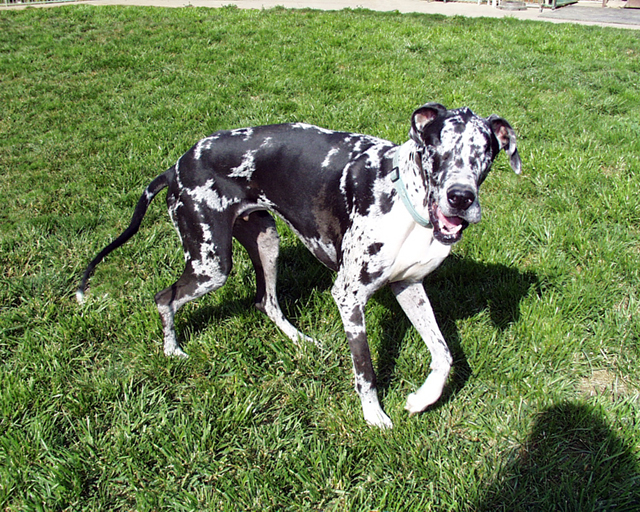 "Miracle"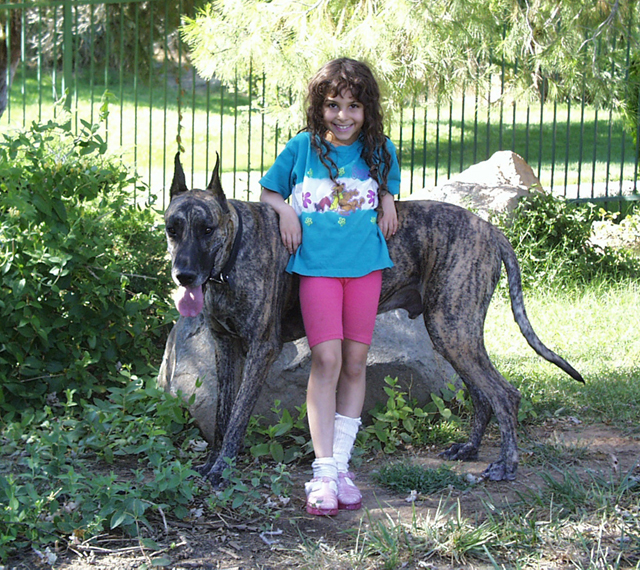 "Scooby"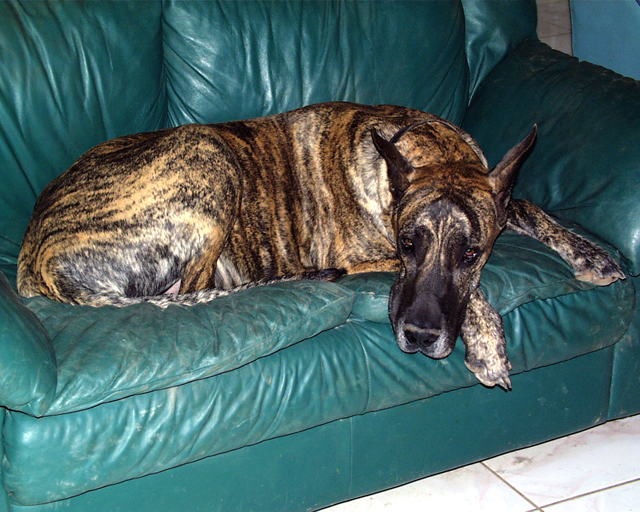 "Scooby" lounges on his couch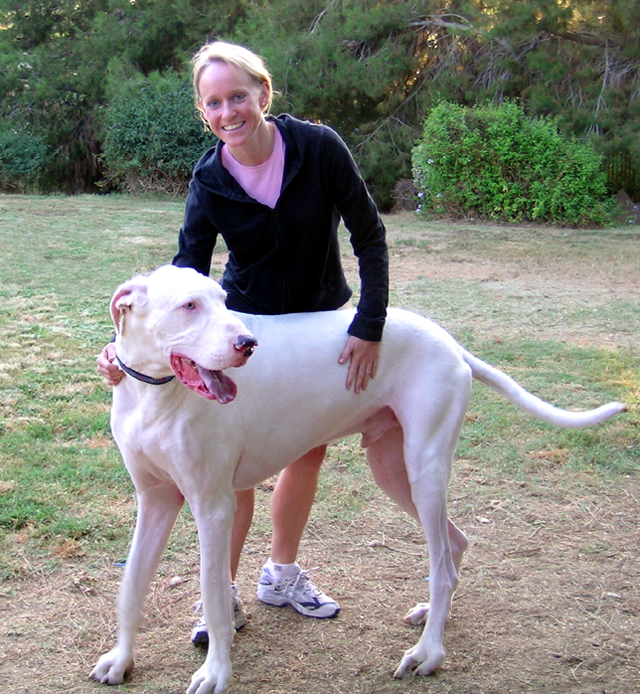 "Alpine" and a Friend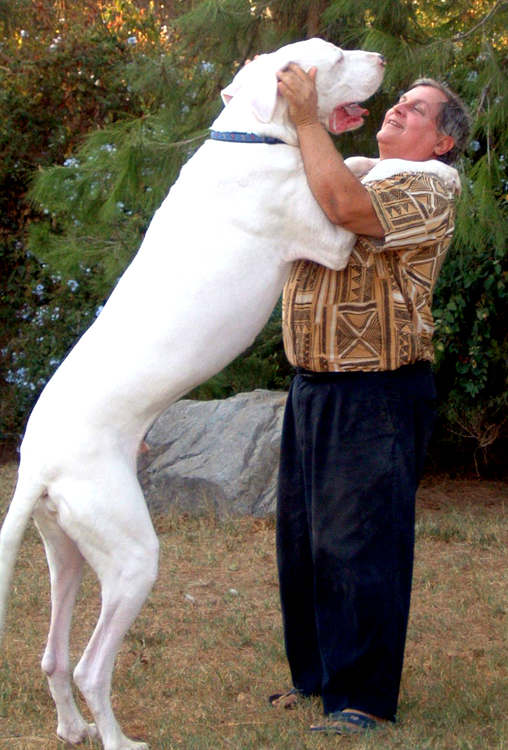 "Alpine" and Burt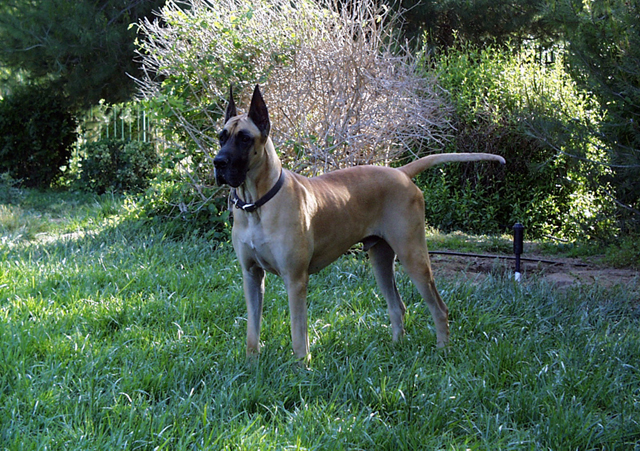 "Ricky" the Playboy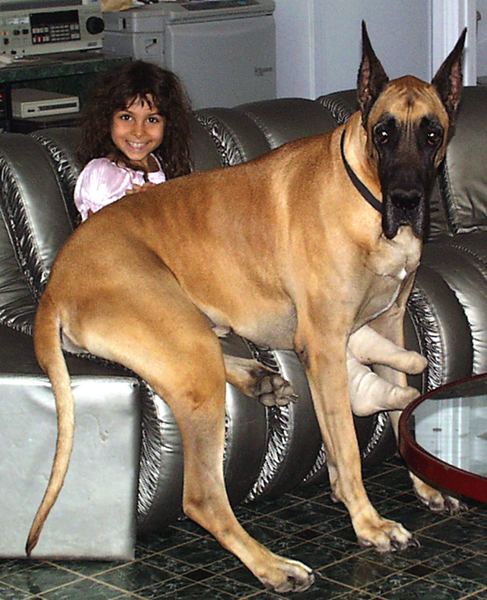 "Ricky" sits on Melody's lap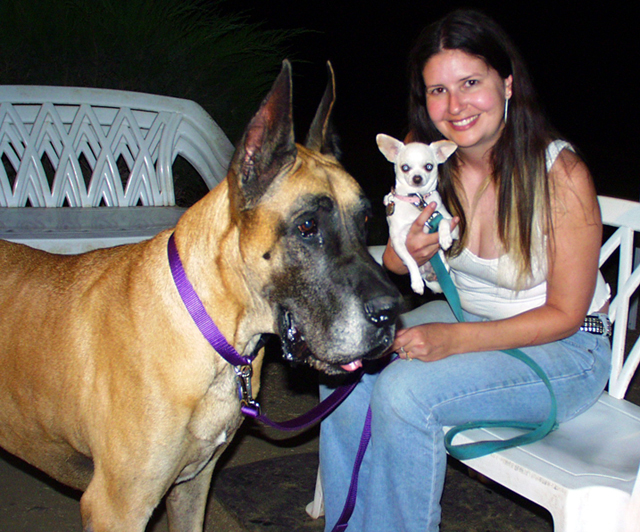 "Ricky" gets adopted!
(Here he is with his new Mom and his new Chihuahua Girl Friend)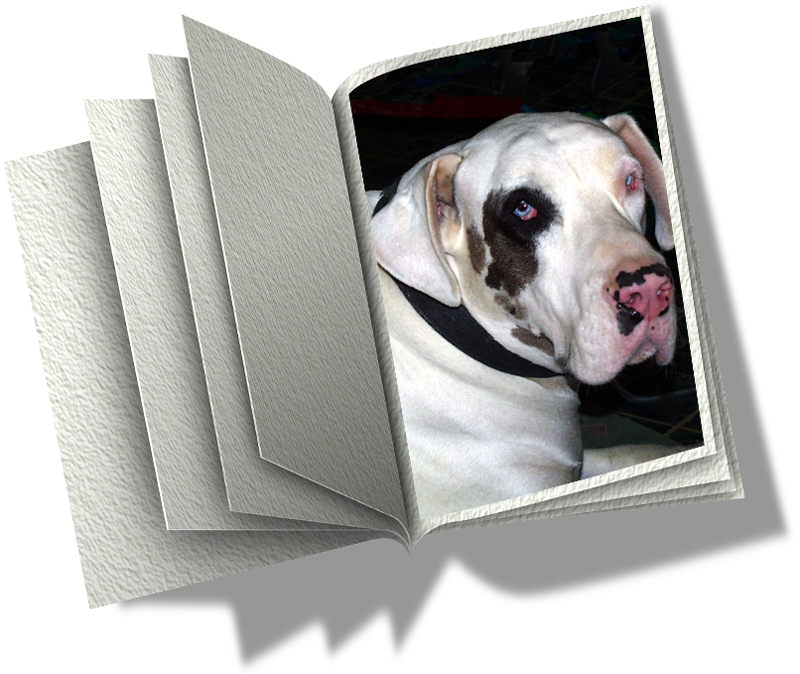 "Avalanche"





Adoption Application
(if you're ready to adopt now)





You Can Make A Tax Deductible Donation Today To Help Us Save The Lives of Loving Dogs!
(click here)





Gentle Giants Rescue and Adoptions - Our Family