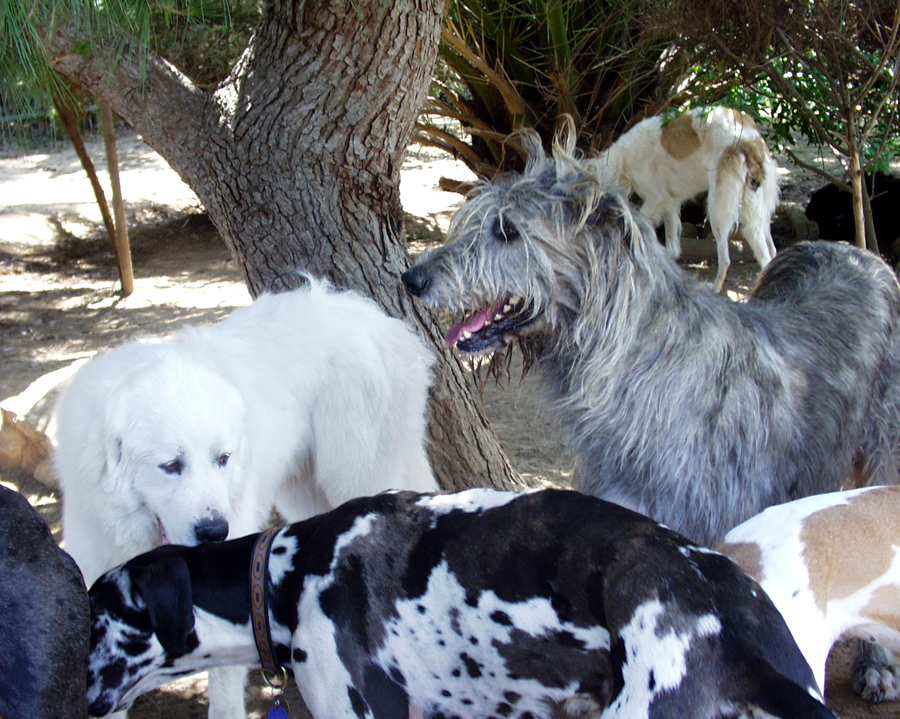 "Tristan" is an Irish Wolfhound that is a giant among giants!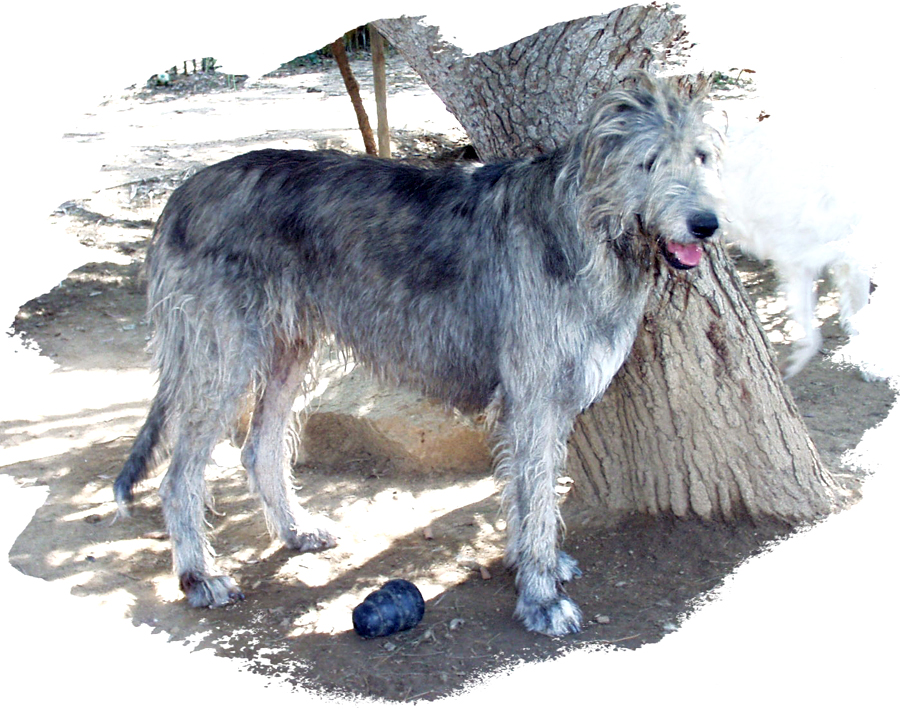 Majestic "Tristan" takes a break from playing with his Kong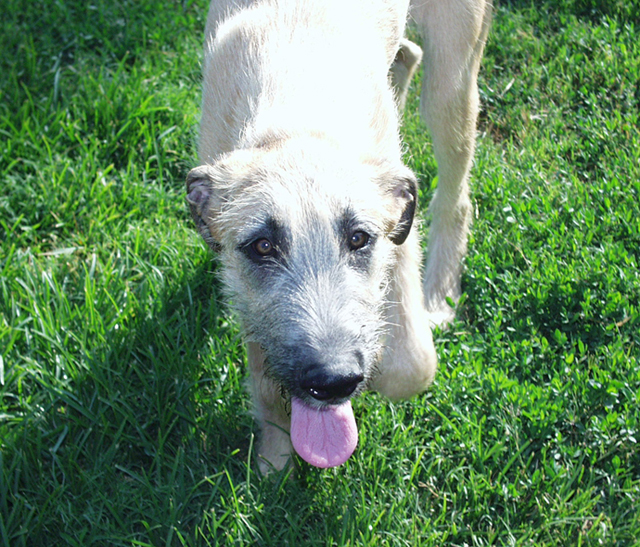 5 month old Irish Wolfhound "Casey" anxiously waits to play!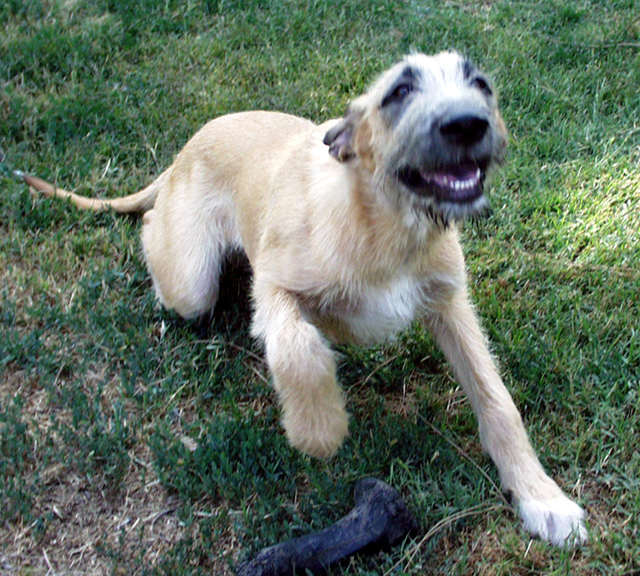 "Casey" smiles his Whiskery Wolfhound smile as he
sees his Mommy approaching with his tugging toy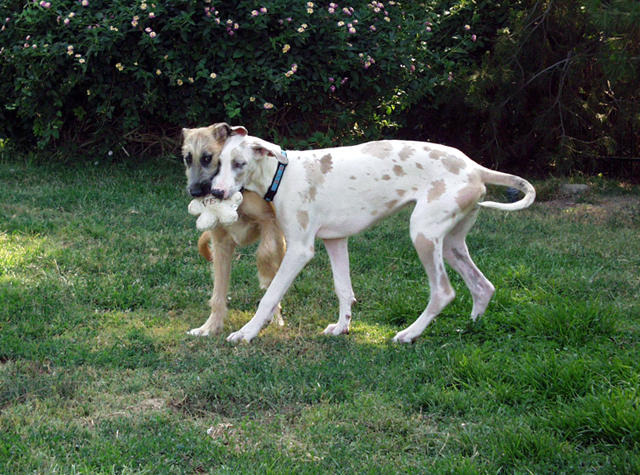 "Casey" and his 7 month old girlfriend "Katrina" a
Fawnequin Great Dane, each get a grip on the toy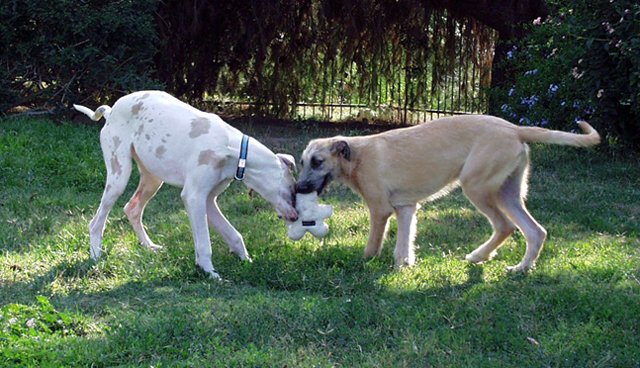 The tugging match begins!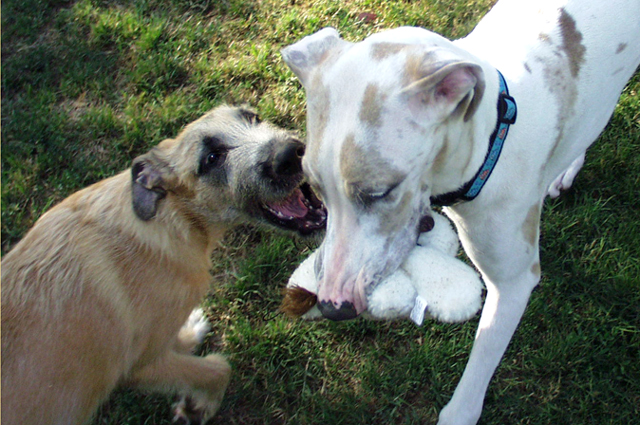 "Casey" complains as "Katrina" wins the first round!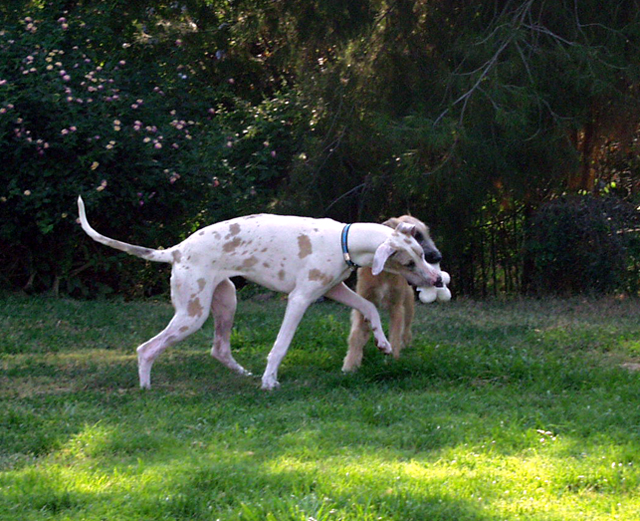 Round 2: "Casey" and "Katrina" are tugging again!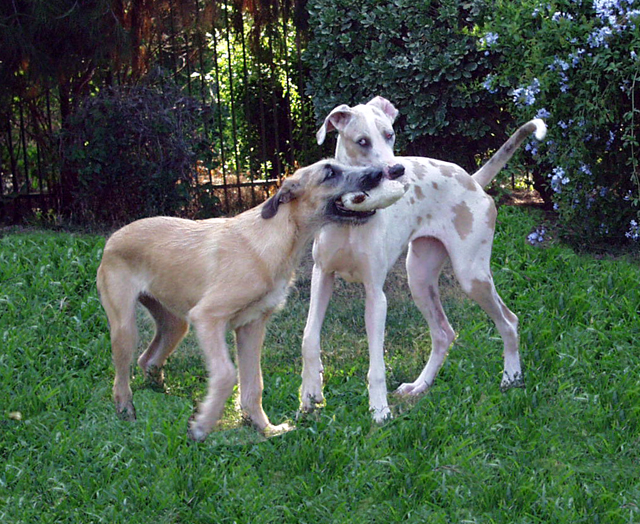 "Casey" and "Katrina" pose for a quick photo before continuing!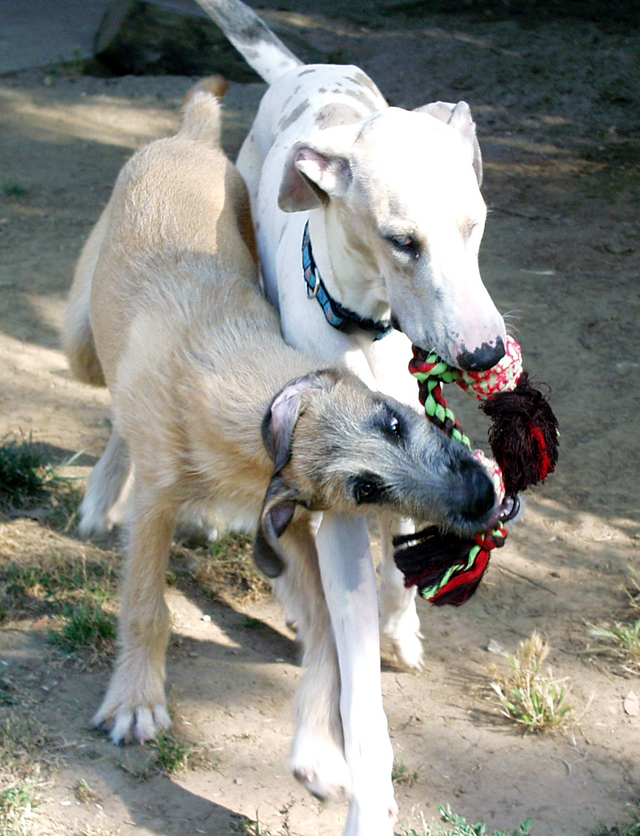 "Casey" and "Katrina" take a break and tug on another toy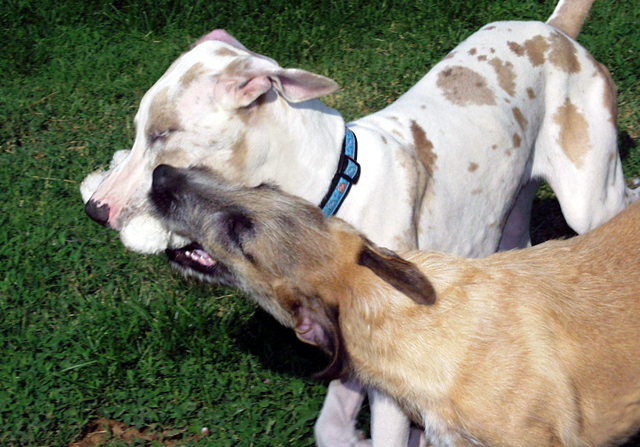 Round 3: "Casey" and "Katrina" resume their match with their original toy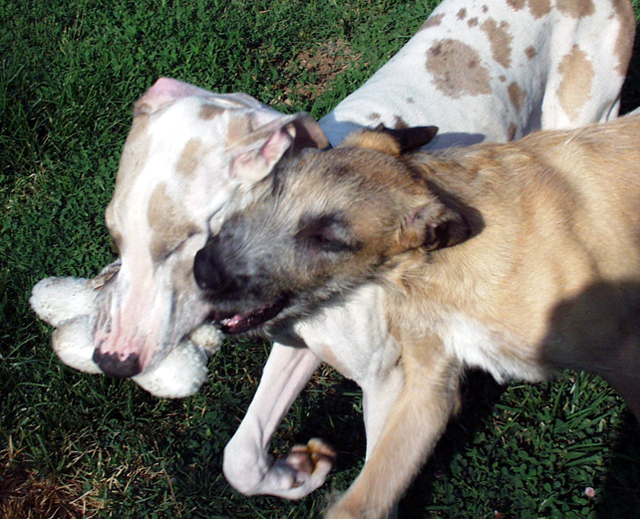 Round 4: The action gets hot! "Casey"
decides to do a little "face" tugging!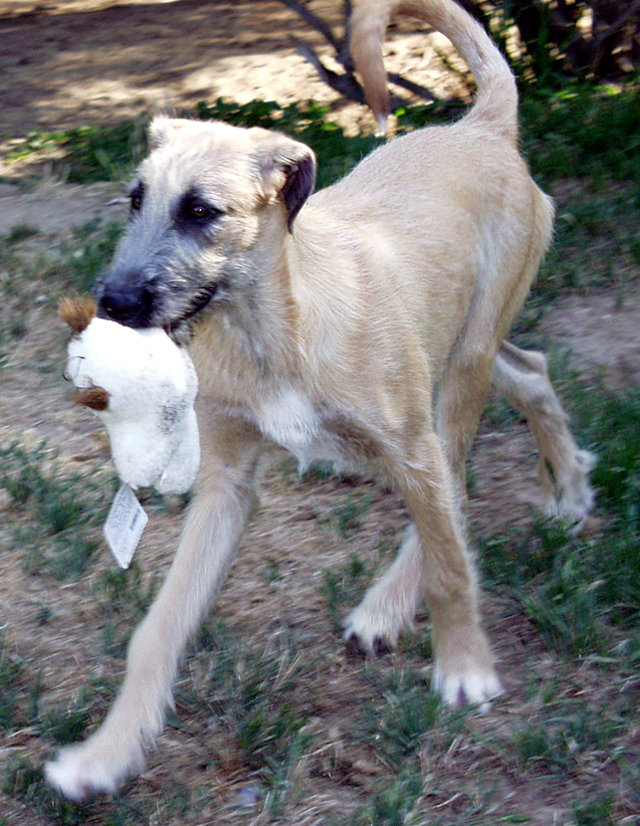 The match is over (
only for about 15 minutes
).
"Casey" finally wins his coveted toy!