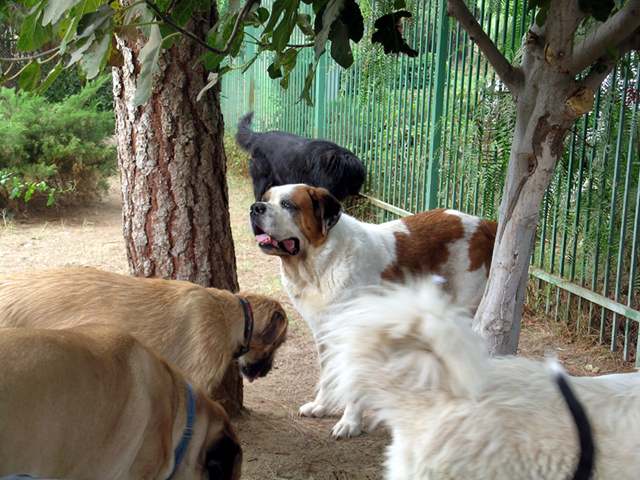 Our Gentle Giants are trained to get along
and to be kind to each other
(
from back: Newfoundland, St. Bernard, Irish Wolfhound, English Mastiff, Great Pyrenees
)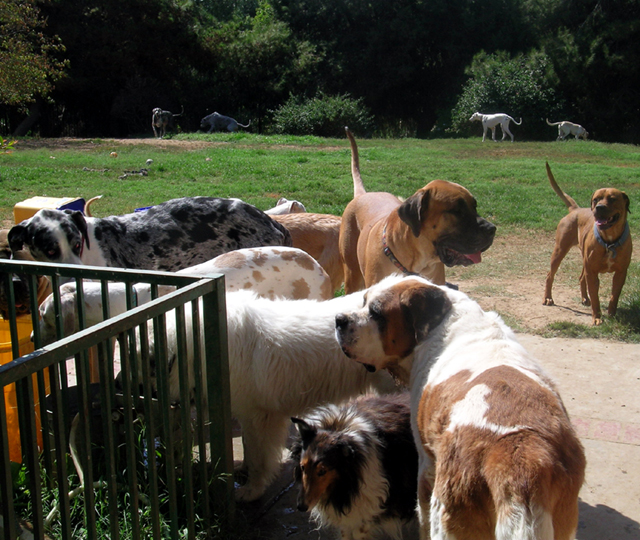 Gentle Giants like a last minute drink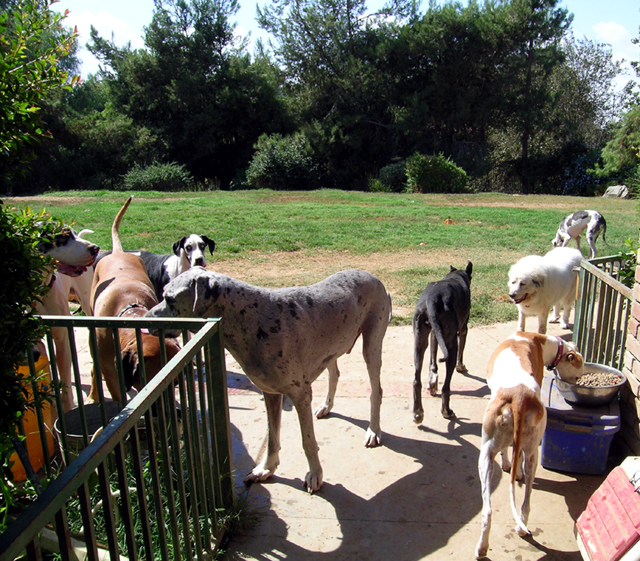 "Okay, I'm done, and I'm ready for a nap."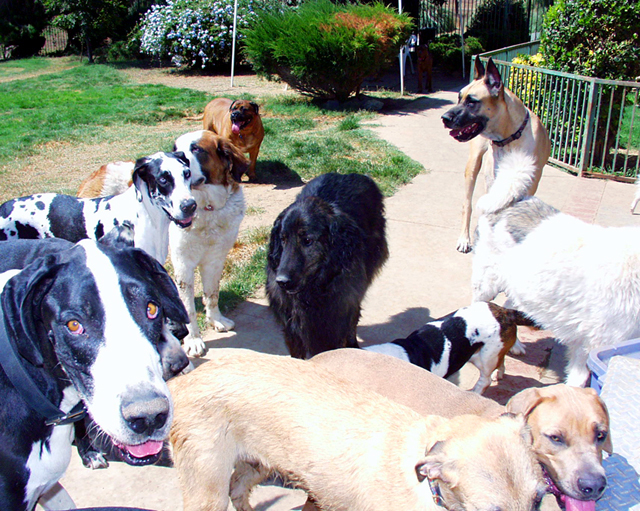 Patiently waiting to go back inside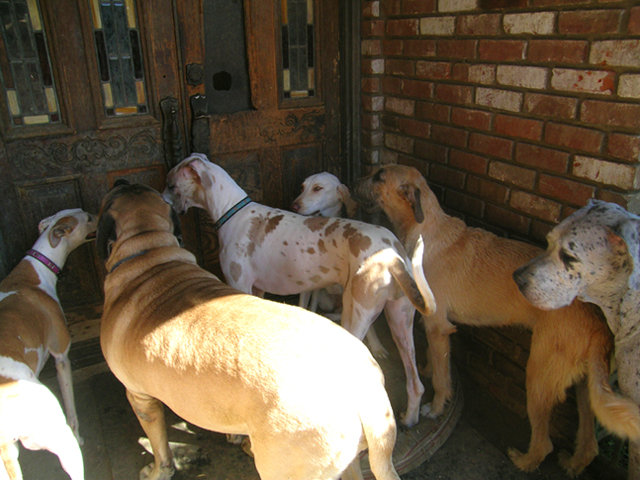 Gentle Giants are house dogs. They don't want to be outside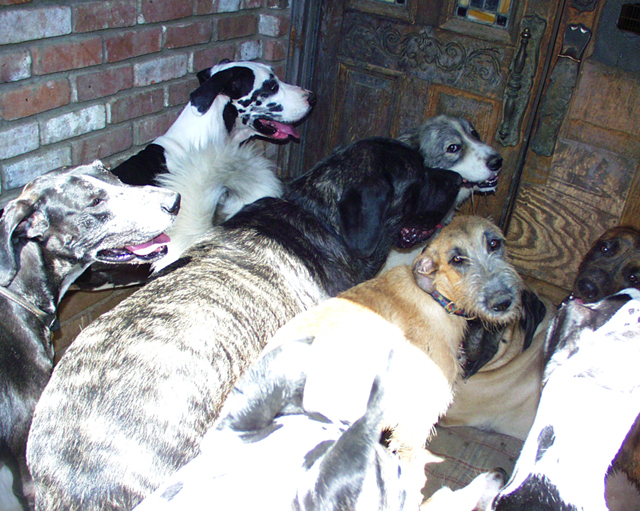 "Open up. We're ready to come in!"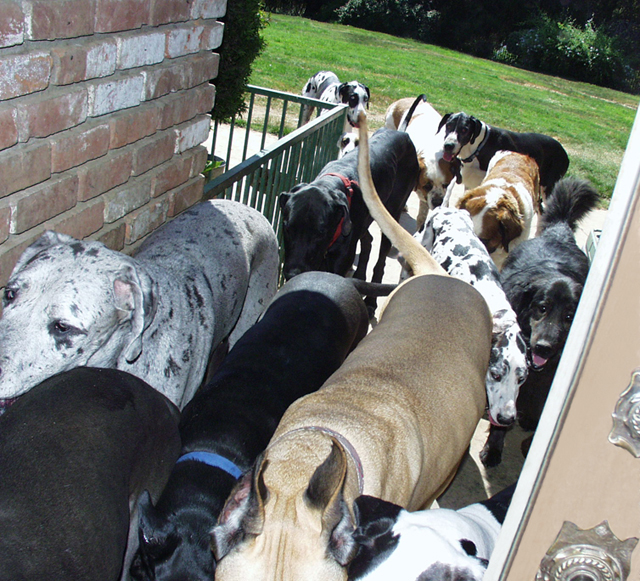 Everyone clamors to get inside!
When you adopt a Gentle Giant or Little Giant from us, whether you adopt one, two or more, each of your adopted Gentle Giants and Little Giants is fully housetrained, healthy, and behaviorally and socially trained.

What this means to you is that you don't have to be driving back and forth to veterinary clinics for medical exams and treatments, and you don't have to attend any obedience training classes.

You have the luxury of simply taking your Gentle Giant or Little Giant home and enjoying them today and every day thereafter.
---
Introducing Our Gentle Giants To Other Animals

All of our Gentle Giants are trained by us to love
and respect people, dogs, cats, and other animals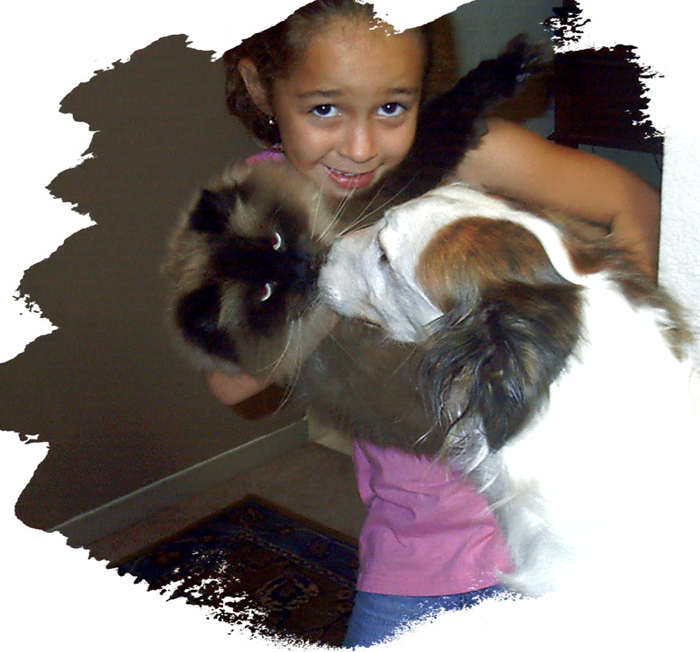 "Sasha" (formerly "Angelica Huston") kisses "Bailey" the cat

Other Gentle Giants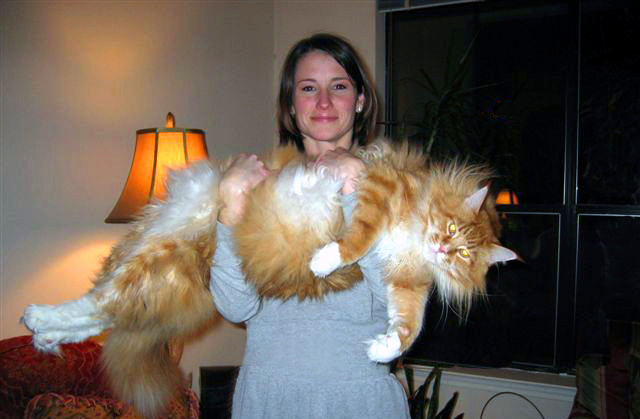 Cats can be a challenge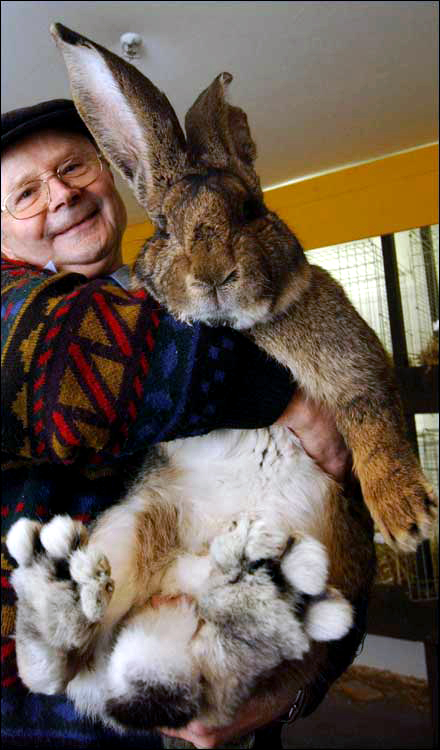 So can bunny rabbits


WHOA!

He weighs in at 22 pounds and measures a little over 3 feet. He is a breed of rabbit called the "German Giant" (
how appropriate!
).

This is his owner, Hans Wagner, struggling to hold him up.

From the NY Post article: "
We don't feed him an unusual diet
," said Wagner.

"
He goes through
more than his brothers and sisters, but he eats the same food mix.
"
His favorite food is actually lettuce. He can never get enough of it
."
LOOK AT THOSE FEET!
Animals Don't Always Do What
You Expect Them To Do!
Strange Sleeping Partners!