Richard and Paul from Valley Oak SPCA visit Gentle Giants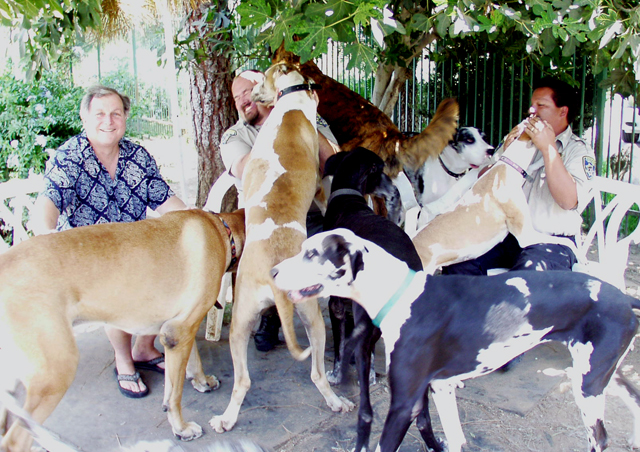 Our 'Herd' of Gentle Giants greets Richard and Paul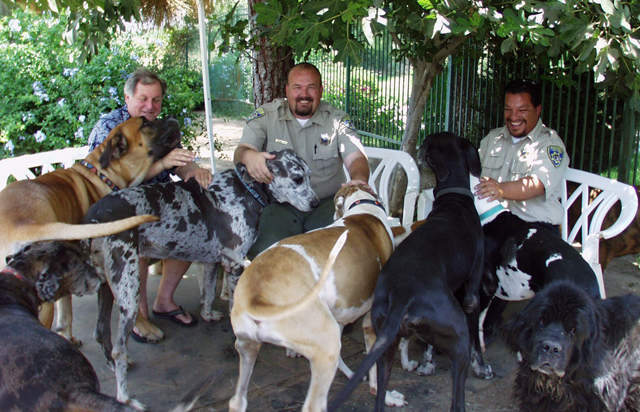 Everyone has lots of fun!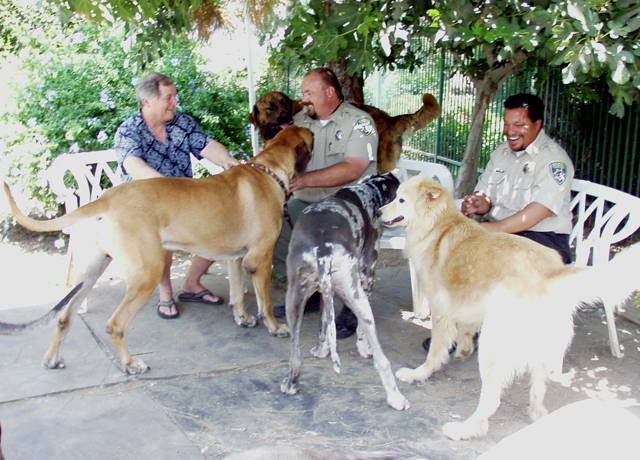 Every one of our Gentle Giants is friendly and affectionate!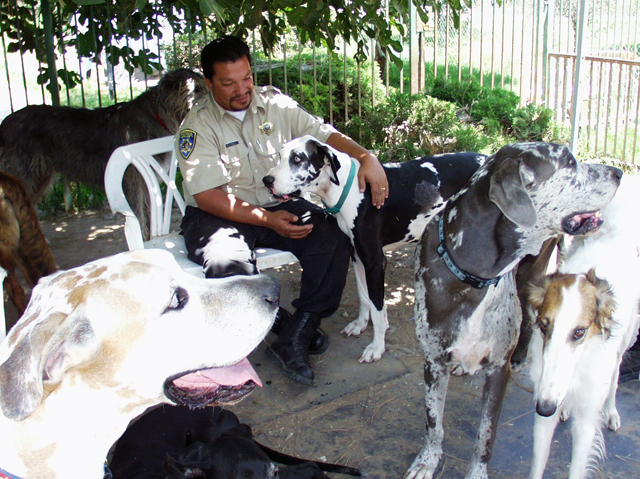 Paul enjoys the company of our healthy, well trained dogs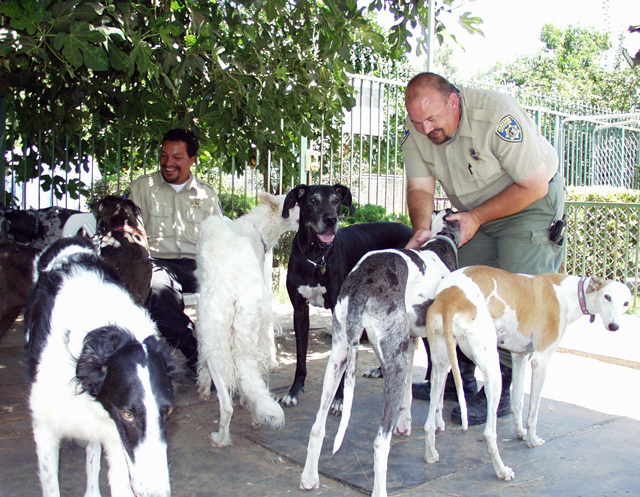 All of our Gentle Giants are behaviorally trained by us to
get along with adults, children, cats and other animals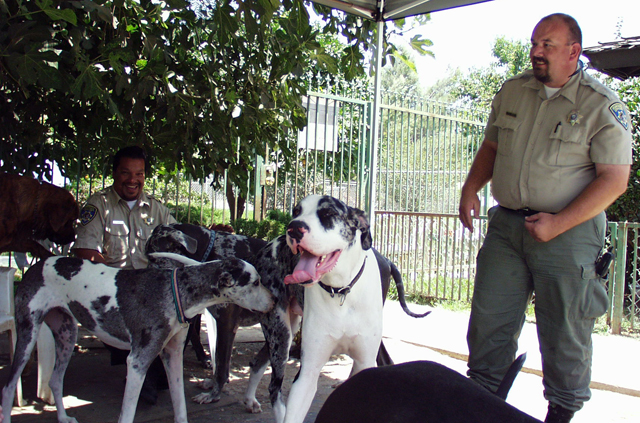 Meeting "The Herd" is quite an experience!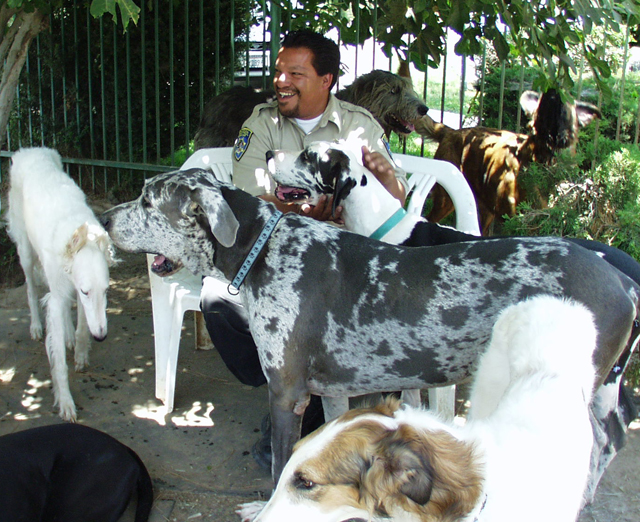 Paul enjoys our beautiful, playful Gentle Giants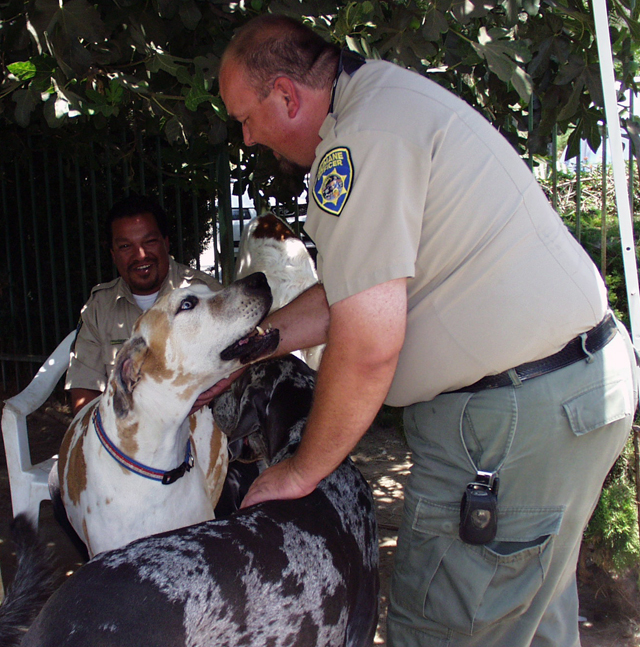 "Apollo" greets Richard while sitting on Paul's lap!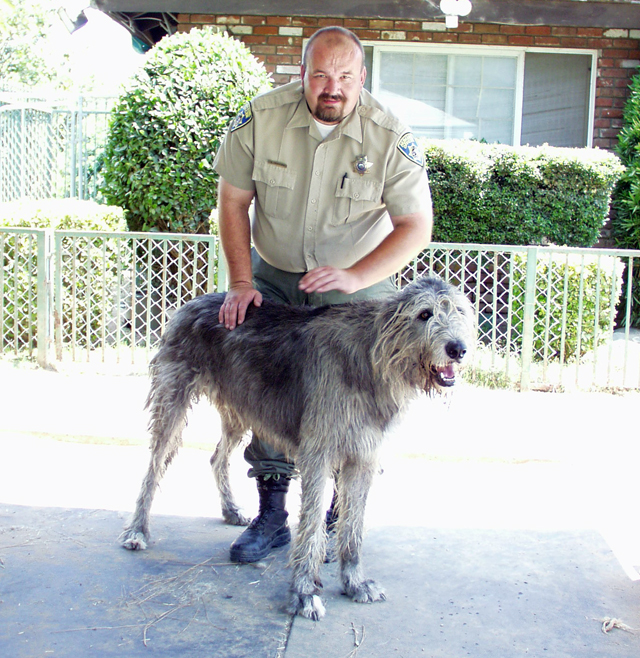 Richard pets our Irish Wolfhound "Tristan"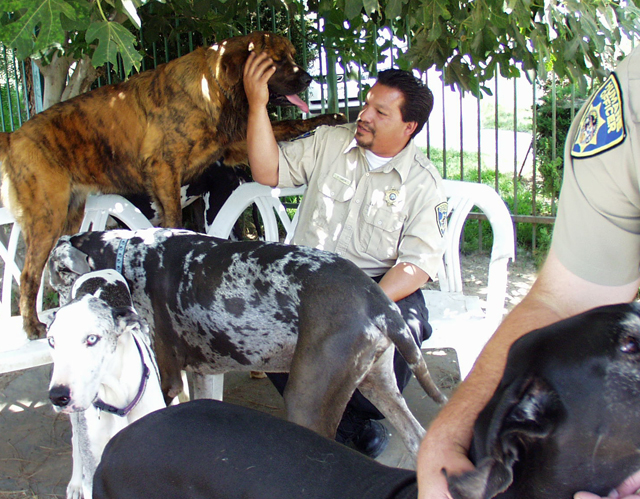 "Tigress" our fluffy English Mastiff tries to climb onto Paul's lap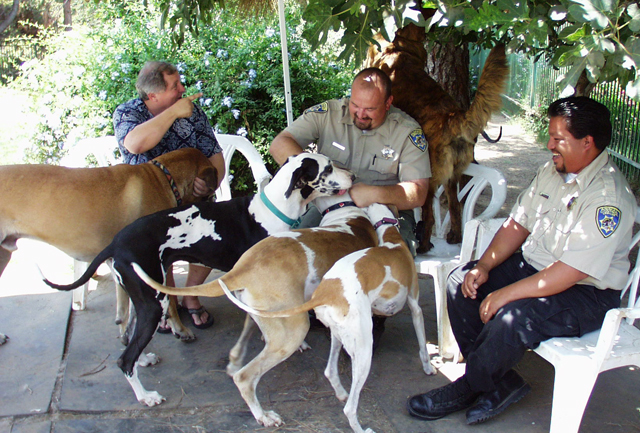 Our Gentle Giants love to cuddle and play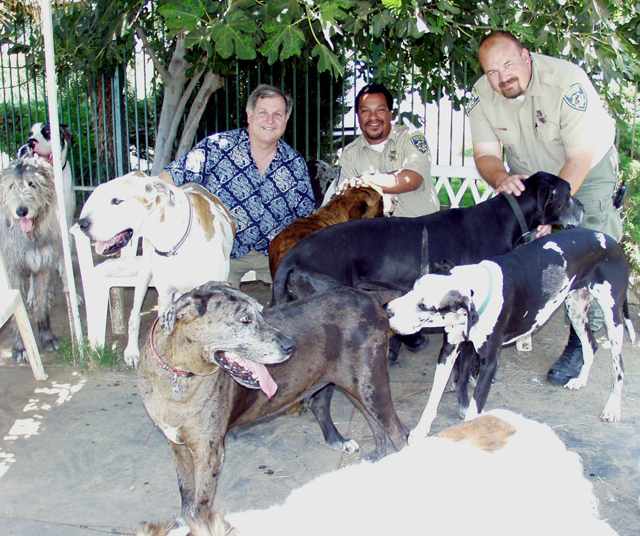 We all enjoy ourselves!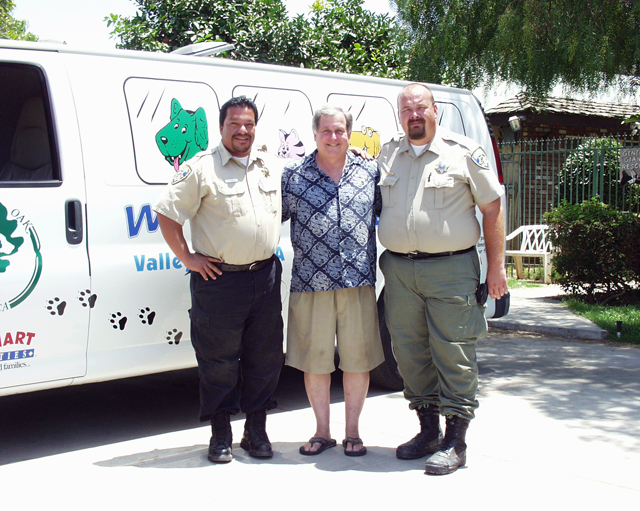 Paul and Richard pose with Burt
before heading back to Northern California

We extend our special thanks to Paul, Richard, Valley Oak SPCA
and the many animal shelters across the U.S. that work
with us to save the lives of innocent, loving dogs!