Hi Tracy and Burt!
This is Chris, Shannon and Megan.
We were at your rescue yesterday, 7/30/05.
We are so happy with our new baby!
We've renamed "Hercules."
His new name is "Harley."
He has settled into our home very well and is such a joyful addition!
Our 11 month old Great Dane "Zoe" just loves him.
They sleep together, play together, eat together, nap together.
She is thrilled to have a baby brother.
He is so good and such a sweet heart!
Here are a few photos.
The up close shot of "Harley" was taken by my 7 year old daughter, Megan, on the day of his adoption.
Thank you for the experience and for doing what you do!
Sincerely,
Chris, Shannon and Megan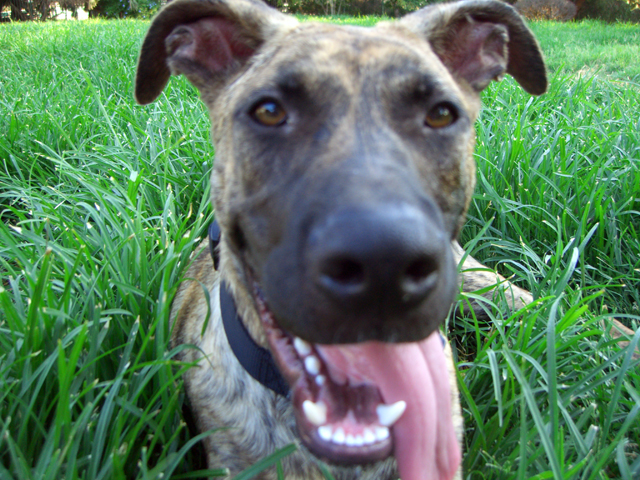 "Harley" a Great Dane Pharaoh Hound puppy lounges in the grass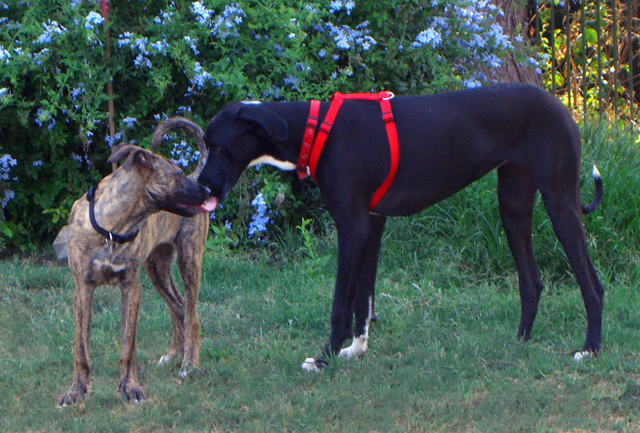 Baby "Harley" affectionately kisses "Zoe"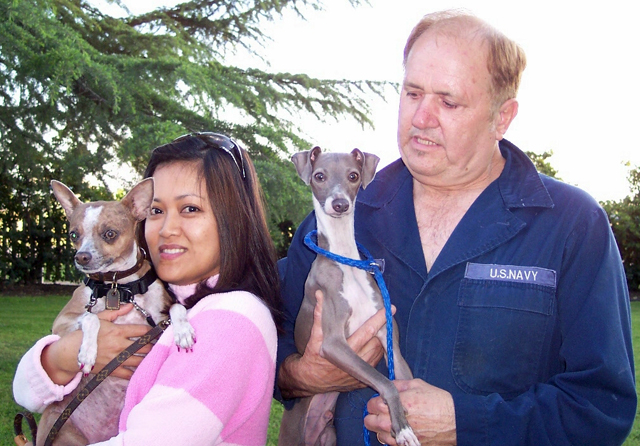 "Apollo" our 'Little Giant' Italian Greyhound (right)
(formerly "Sir Leonardo Stretch") gets a new home!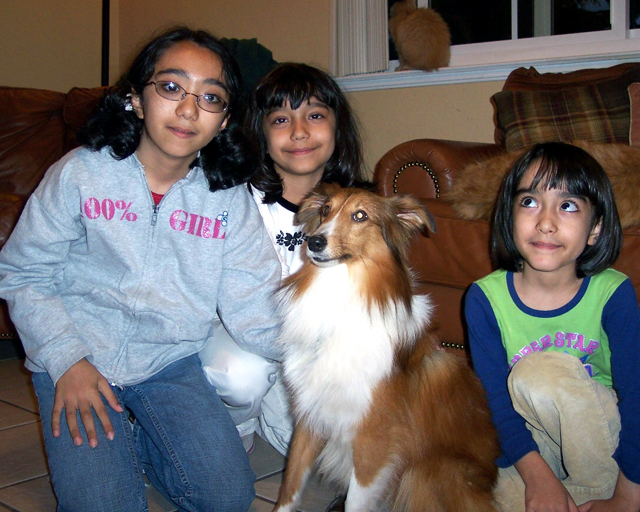 "Sunny" our 'Little Giant' Sheltie gets a new family