Gentle Giants Rescue and Adoptions - Bullmastiffs - Page 1 of 2
Go to Page 1 · Page 2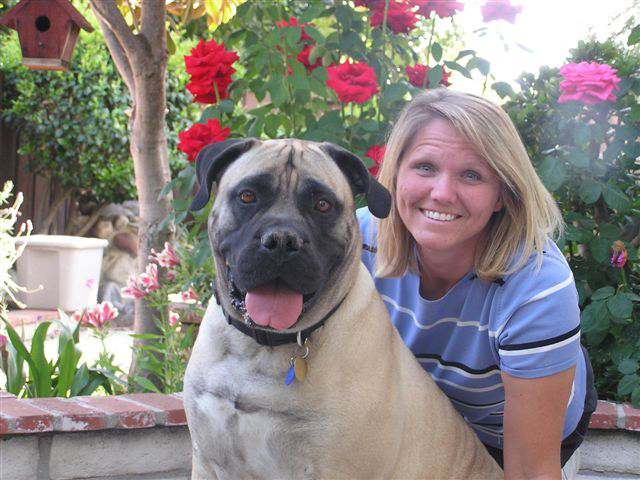 "Brittney" and her Mom show their foreheads and dimples


Hi Tracy,

Thank you for allowing us the opportunity to become "Brittney's" new family!

The ride home and her first day here went great!

She does seem to be a perfect match for "Kirby" (our Saint Bernard).

We just let her sniff and roam the inside and out yesterday as she wanted.

"Kirby" was her buddy and followed her throughout the tour!

We only took one 'Welcome Home' pic for now and I have attached it.

Richard seems to think we may have the same forehead and dimples.

I don't see it, but see what you think!

Once she has settled, we will take more pics and forward.

Thank you again, for your efforts to save the Gentle Giants and for helping us select the right dog for our family!!

Cindy Loucks

P.S. We caught you on Animal Planet's Adoption Tales this morning. The show reflected our experience (a wonderful one) and we look forward to adopting more from you soon!
"Bull" finds a loving home!
Don't forget to turn up your sound so that you can hear
To start the video, press the --> start button underneath the movie
To stop the video, press the || pause button underneath the movie
If you don't see the picture, you will need to install the latest Flash plugin,
click below to download

When you download the Flash plugin, save the file to a location you can find,
then 'Run' the saved file to install it
"Coda" gets adopted!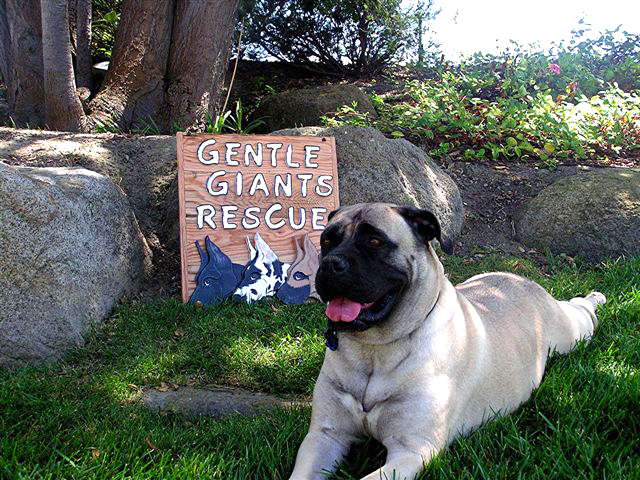 Home of Gentle Giants Rescue and Adoptions
"Brittney" poses in front of our sign

Dear Burt and Tracy,
We are the proud parent's of "Brittney" which we adopted from you in May 2004.

She has fit perfectly into our family and is loved by all who meet her!
We admire the dedication and the physical labor of training, socializing and caring that the both of you have put into the Gentle Giants Rescue.
We have watched your web page grow over the last couple months and love all the updates!
The Borzoi's came in just about the time we got "Brittney."

It is great to see people are willing to travel such distances to adopt and then train the Borzoi for service!

It was also heartwarming to learn "Bumper" had a wonderful foster home followed by an adoption so quick!
We know that you started the rescue with Great Danes ("Beauty") and have expanded to include all large breed dogs.

Keeping in mind that Great Danes were the beginning of Gentle Giants Rescue; we had a sign made for you representing this.

We would like to have had all breeds put on it, but just wasn't enough room!
We hope that you will be able to display the sign proudly on your property.

It has been treated with a Marine Clear Finish and UV paints used so it should last a long time in the outdoors.
Again, thank you for our precious girl "Brittney" and the time you spent with us to make that right choice for our family.
Warm regards,
Richard and Cindy Loucks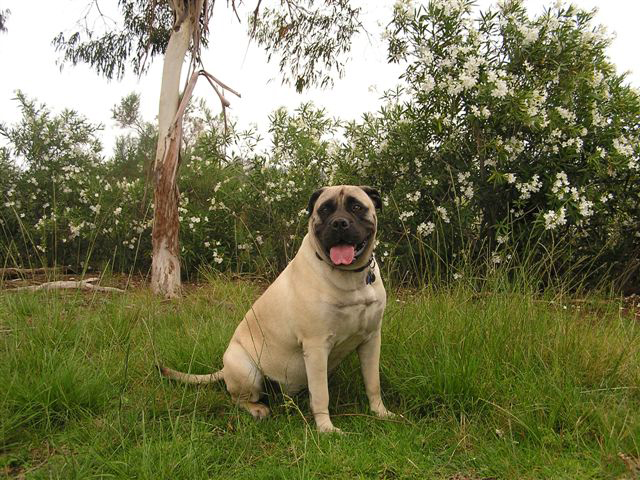 "Brittney" shows her beautiful smile


Hi Tracy,
"Brittney's" mom here.

As promised, here are some updated pictures of "Brittney" our loveable Bullmastiff and her handsome brother "Kirby" the rescued Saint Bernard.

They enjoy walks, dining together, playtime, and of course, the most important event . . . naptime.

I hope you enjoy them!
The time you spend to learn each dogs personality has been rewarded with the change "Brittney" has made in "Kirby!"

"Kirby" no longer retreats to the corners, now stands tall and wears a huge doggy smile evident in each picture.

Everyday, we are so appreciative of the time you spent with us for selecting the perfect sibling ("Brittney") for Kirby!
We respect you, Burt and Melody for the efforts, time, love and devotion that you put into the Gentle Giants Rescue, and we are so grateful that we found you on Petfinder.com.
Many, many thanks!
Cindy Loucks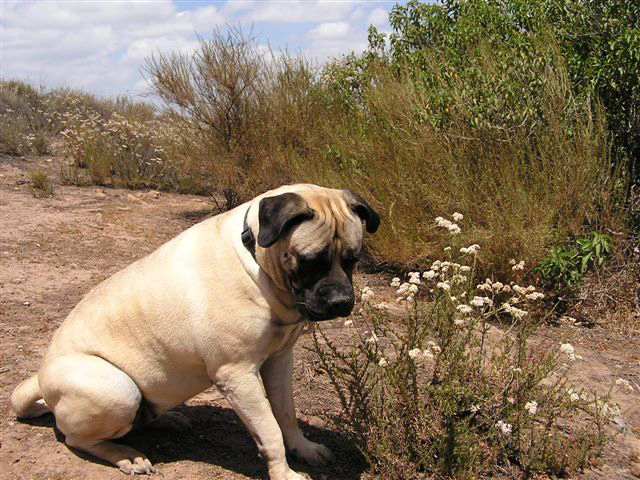 "Brittney" investigates movement in the bushes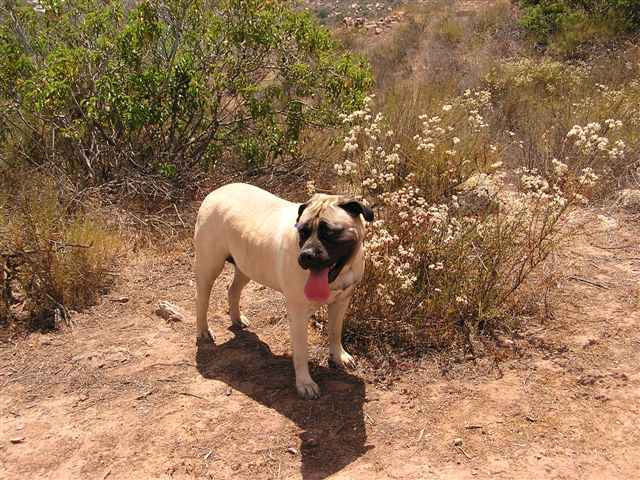 "Brittney" takes a break from the heat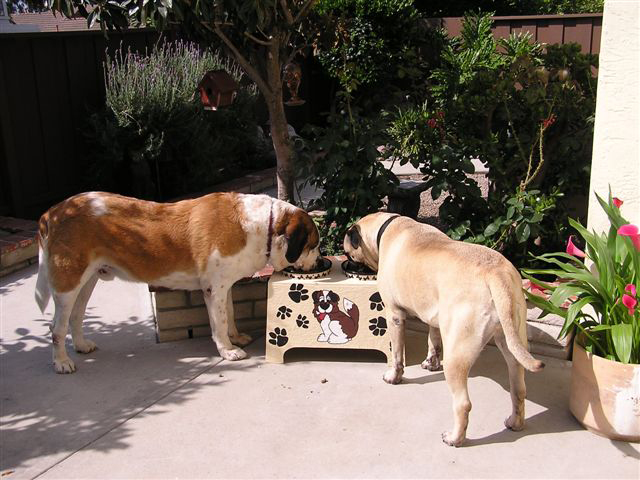 "Brittney" chows down with her buddy "Kirby" (a Saint Bernard)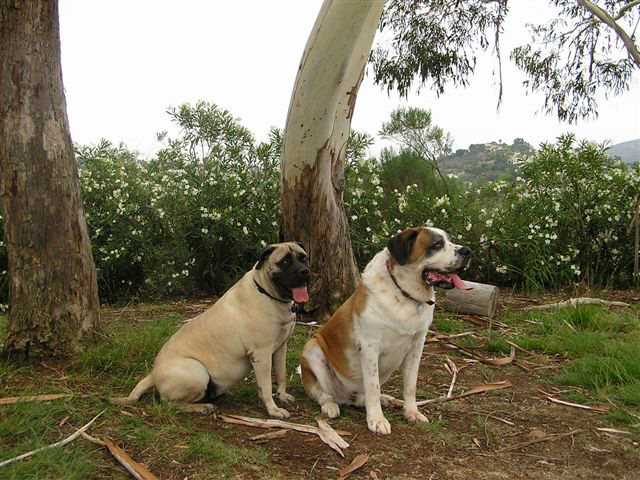 "Brittney" and "Kirby" pose for a postcard photo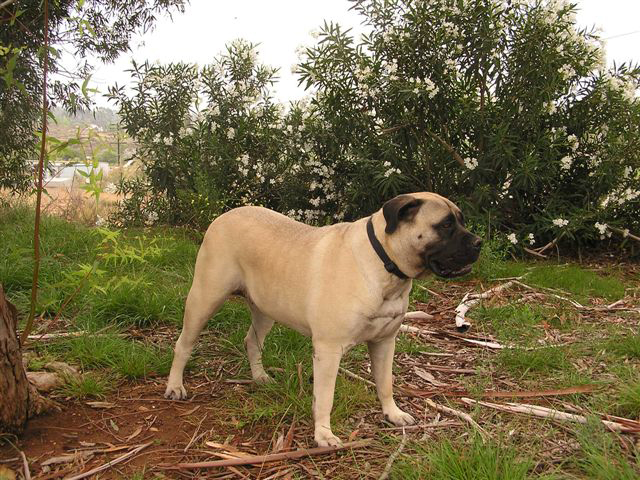 "Brittney" demonstrates her muscular physique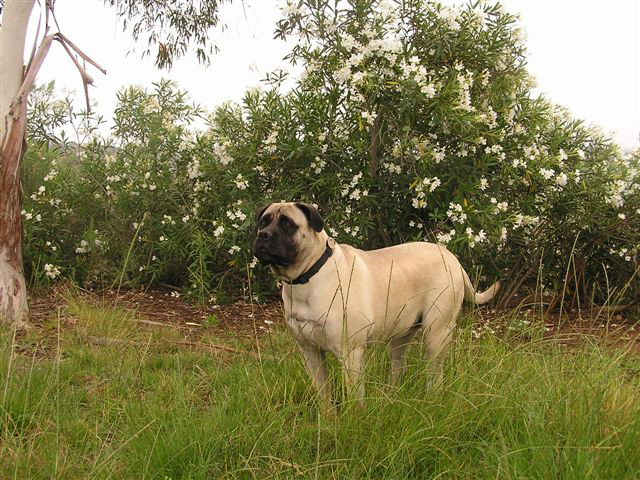 "Brittney" stands alert and 'on duty'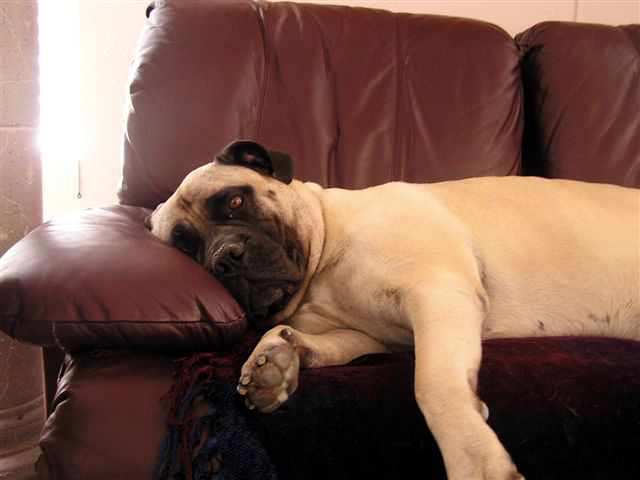 "Brittany" naps on her favorite couch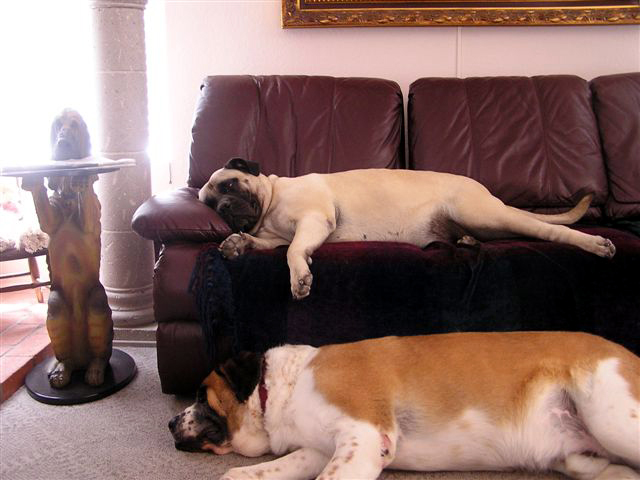 "Brittany" and "Kirby" snooze together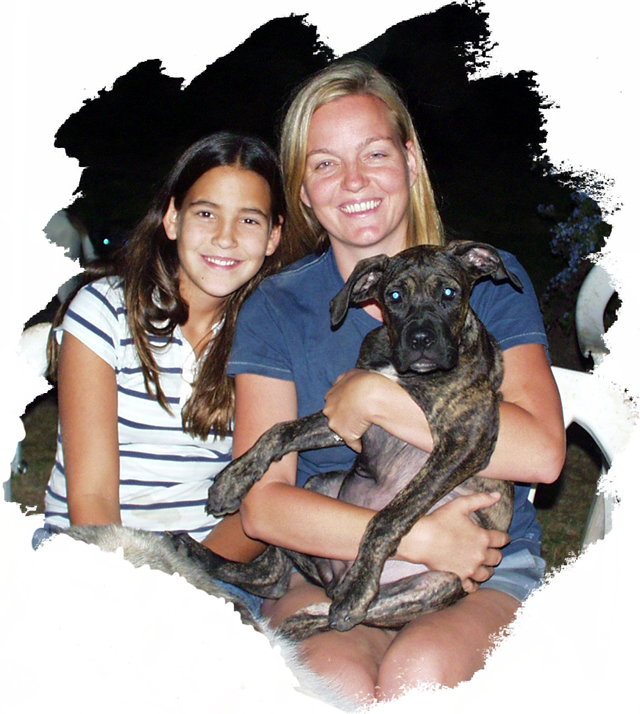 Brindle Bullmastiff Puppy "Bubba" and his new Family



Gentle Giants Rescue and Adoptions - Bullmastiffs - Page 1 of 2
Go to Page 1 · Page 2