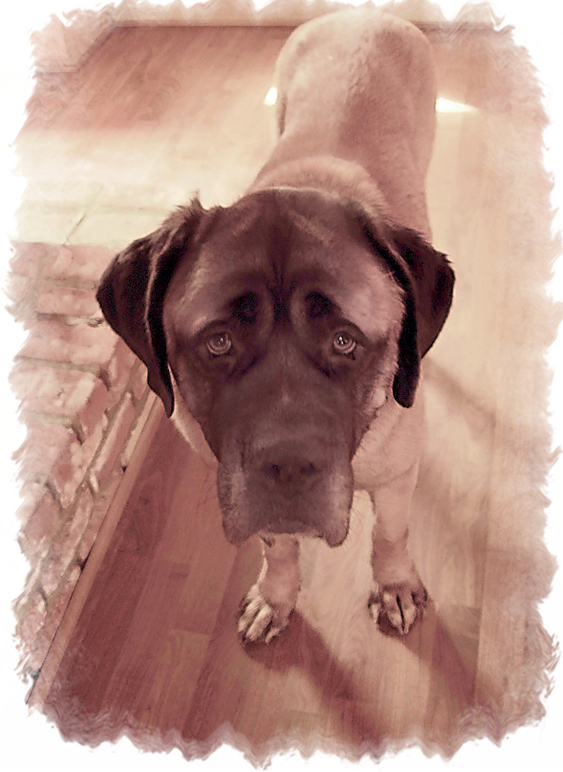 "Darling" is missing 'his' blanket . . ."
Where is my blanket?
"
Dear Tracy:

I've been thinking about different ideas that would help you guys with some of the daily expenses of the dogs. 

Having now been to your place several times, I don't think it would have been asking too much to have anyone

or any family coming to adopt to bring with them a large bag of dog food. 

You should make this a mandatory requirement for adoption.

This would not only help in the feeding bills, but it would also save you the time in having to purchase it.

I would have been delighted to fulfill this requirement, and I'm sure others would feel the same way.

Did you talk to Burt at all about letting us adopt "Scooby?"

It looks like the sun is trying to come out . . . lets hope!!!!

My house is like one big mud pit!!!!!!!

Jennifer with"Hippo" and "Darling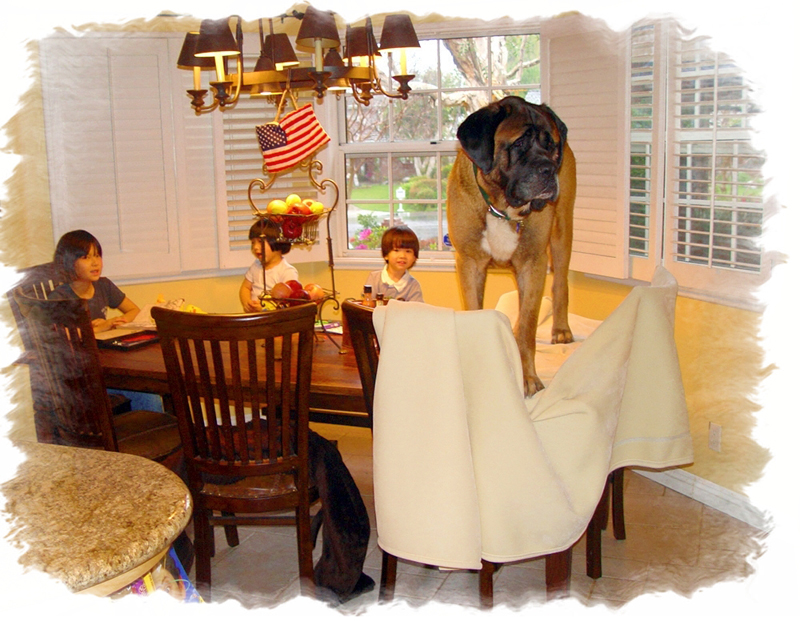 "Darling" is aghast why anyone would put
'his' blanket on the dining room table to dry?
"
How am I going to get comfortable?
" he wonders

Dear Tracy and Burt,

What's wrong with these photos????? 

Heh, Heh !!!!

I was drying a blanket on the kitchen table and when I came back into the room "Darling" was on top of the table laying on the blanket!

I had to wait 45 minutes to get him off the table, until Bob got home to help me pick him up.

What a dog!

Jennifer Max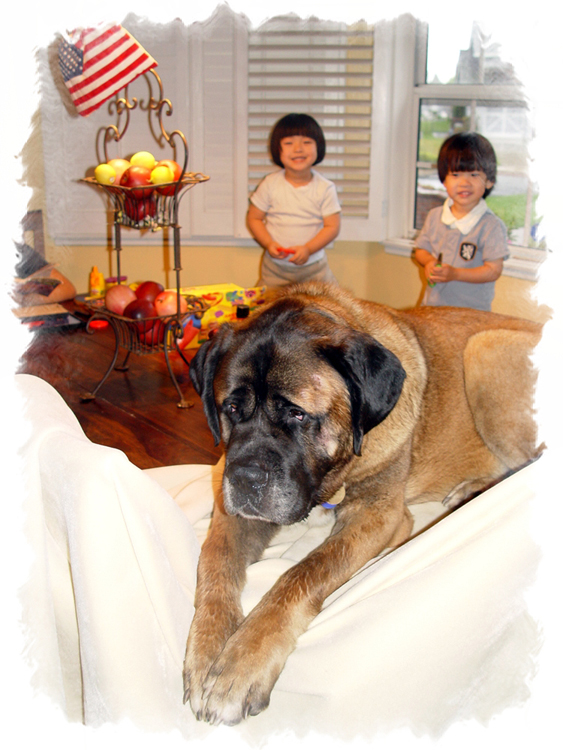 "Darling" finally figures how to get comfortable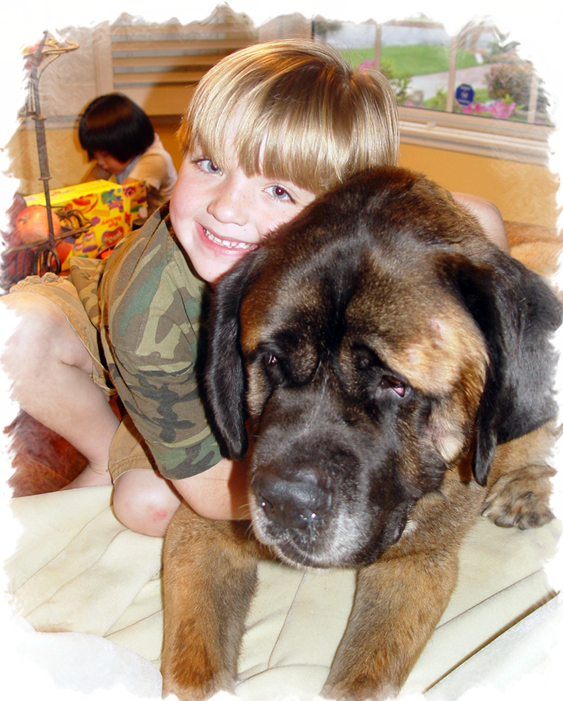 A boy and his dog . . . "Darling" gets a big loving hug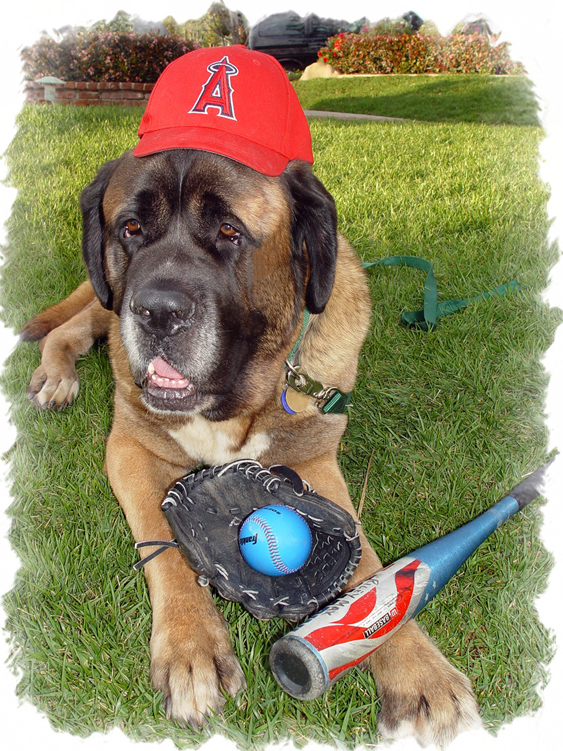 "Darling" is a big fan of baseball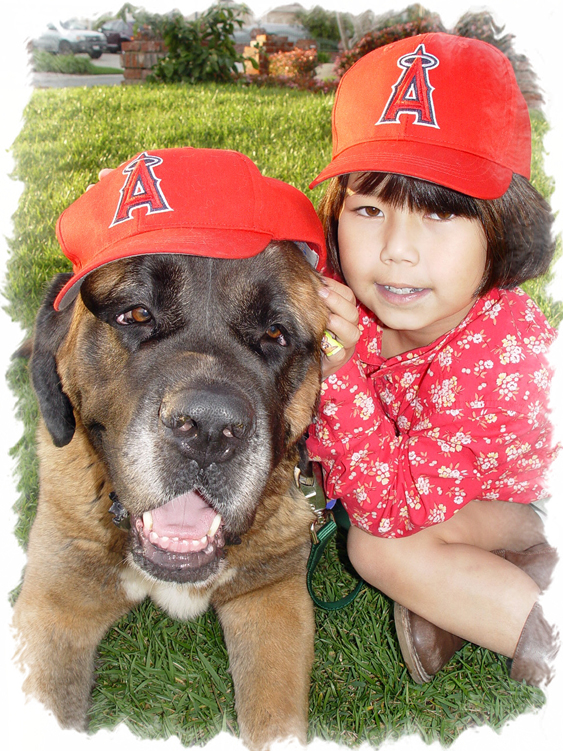 "Darling" has a big fan of his own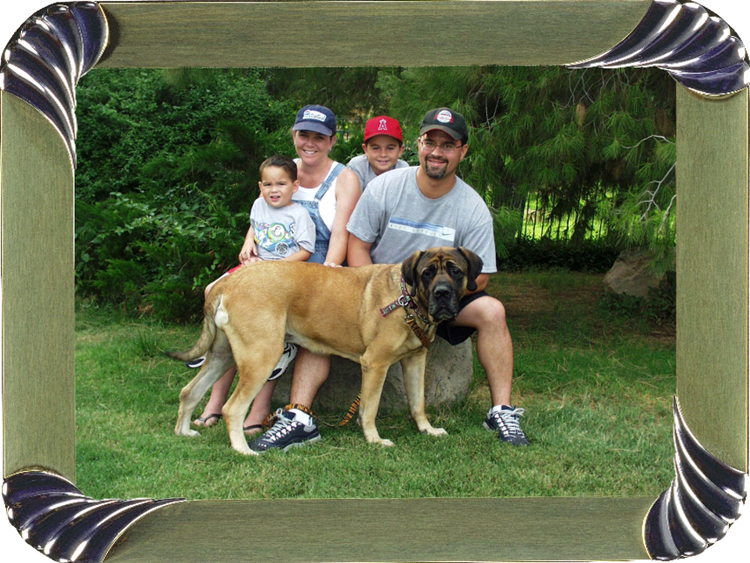 The Sullivan's and "Lady" a Fawn with Black Mask English Mastiff
Hi Tracy,

We are extremely lucky to have found you and blessed to have been able to take "Lady" into our home.

She is absolutely wonderful and our entire family loves and adores her.

All of our friends think she is the greatest dog in the world.

Attached are a few pictures of "Lady" taken over the past 9 months.

Thank You for introducing "Lady" into our Family.

The Sullivan's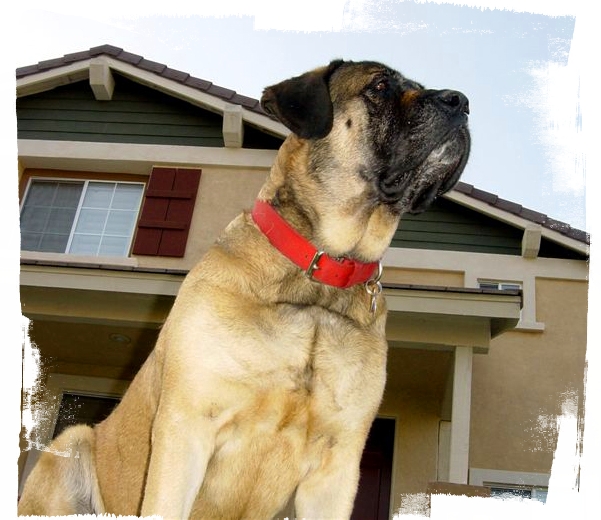 "Lady" on Duty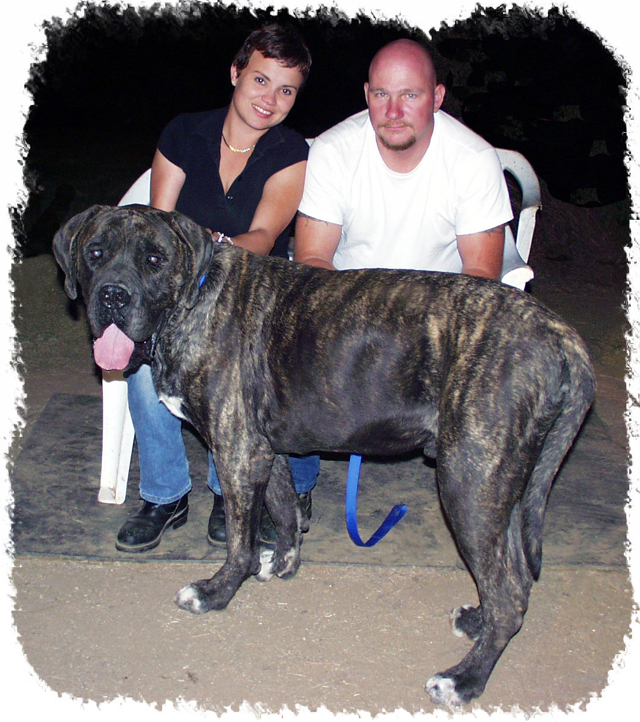 "Budweiser" a Black Onyx Brindle English Mastiff
says to his new Family "
This 'Bud's' for you!
"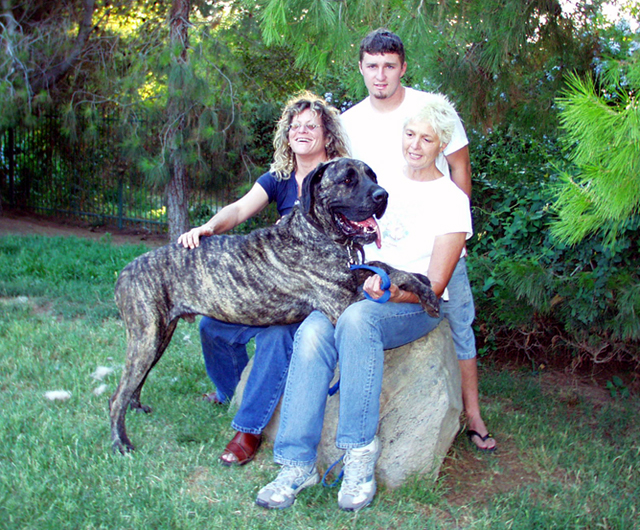 "Mordor" another Black Onyx Brindle English Mastiff
enjoys the laps of his new Family
Hello Tracy and Burt!

Just to let you know "Mordor" (formerly known as "Harley") is doing great.

We kept him at home for the first two weeks and now he is meeting new people. He loves to 'break the ice' by playing ball with them.

He is so wonderful. I nicknamed him 'Mr. Perfect.'

We Love Him!

Thanks for all you do.

Martha Marsch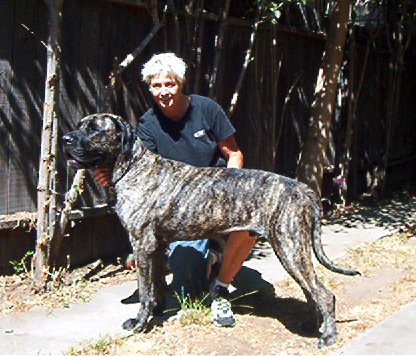 "Mordor" stands proudly with his new Mom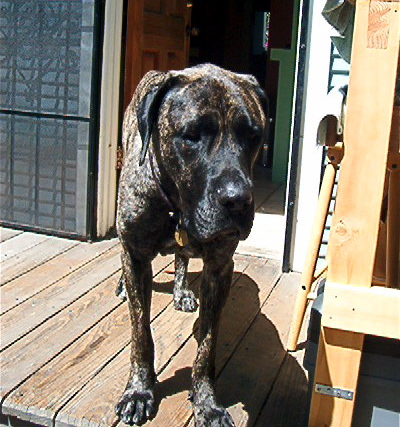 "Mordor" enjoys his porch