Gentle Giants Rescue and Adoptions - Neapolitan Mastiffs - Page 2 of 3
Go to Page 1 · Page 2 · Page 3

"Mia" finds a fantastic new home!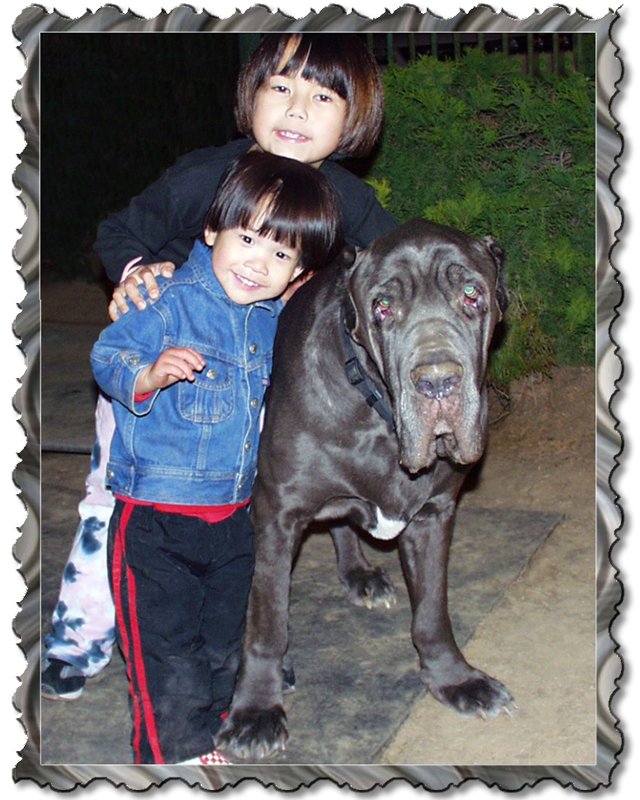 "Hippocrates" ("Hippo" for short) loves kids

Hi Burt, Tracy and Melody:

We just wanted to say "Hi" and to let you know how much we appreciate everything you do for these dogs.

There isn't a day that goes by that I don't stop and think about you and the hard work that you put into your Gentle Giants Rescue.

Your constant love and devotion to these animals surely shows!

Both of our dogs "Hippo" and "Darling" are wonderful!

We wake-up everyday to two, big, wet kisses and two happy faces just waiting to greet us.

We have been taking the dogs just about everywhere that we can.

They both frequent several baseball practices a week, where as soon as they arrive we hear little voices yelling "Hippo and Darling are here!!!"

Needless to say these dogs are a hit wherever they go.

If I have to leave them at home when I'm out, I find myself yearning to get back to the both of them as soon as possible.

They have really grown on all of us!

We would like to adopt one more.

We are very interested in the 16 week old Saint Bernard or a giant Great Dane.

We are even moving to a much larger space, so we can accommodate our dogs!!!!

Let me know when I can come out and pick-up #3.

You're the best,

Jennifer Max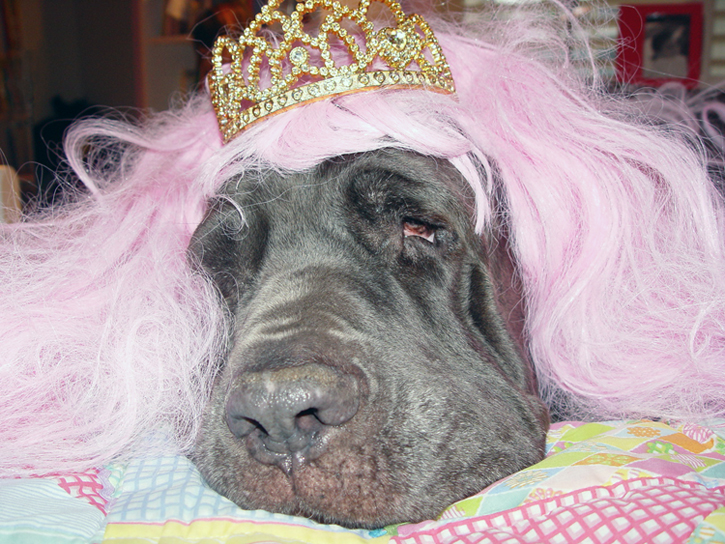 "Hippo" envisions himself as royalty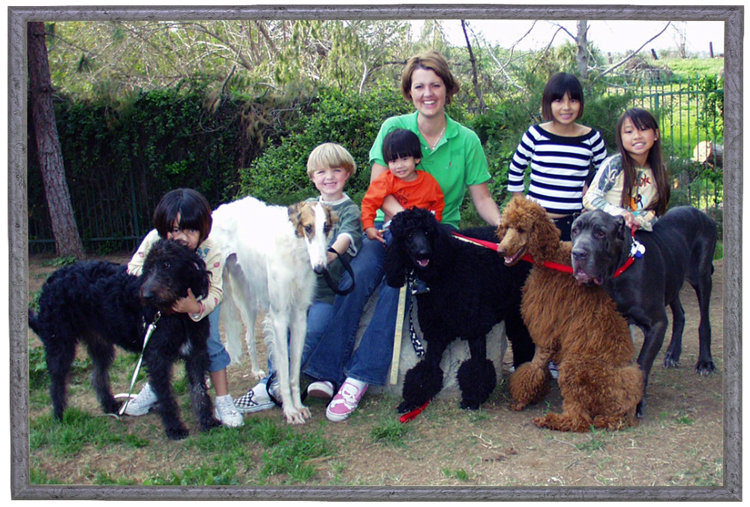 "Hippo" and "Olivia"(a Borzoi) join a family
of 6 kids and now 5 dogs

Hi Tracy :

What dogs are in need of a foster home???

I have been thinking about "Harley" and his recovery, and maybe I would like to foster him for you.

I could pay for any additional vet expenses and medicine he may need.

I would love to adopt him in the end, but I'd really have to find some bigger property and also convince Bob to go along with getting "Harley!!!"

"Olivia" is fine, but still adjusting after her spay.

I hope she proves to be a "People Lover" like our boy "Hippo."

Speaking of "Hippo" he has stolen all of our hearts.

We just can't believe that we waited this long to find him.

He makes everyone in our family smile and has already brought us lots and lots of laughs!!!

Get back to me about fostering.

Jennifer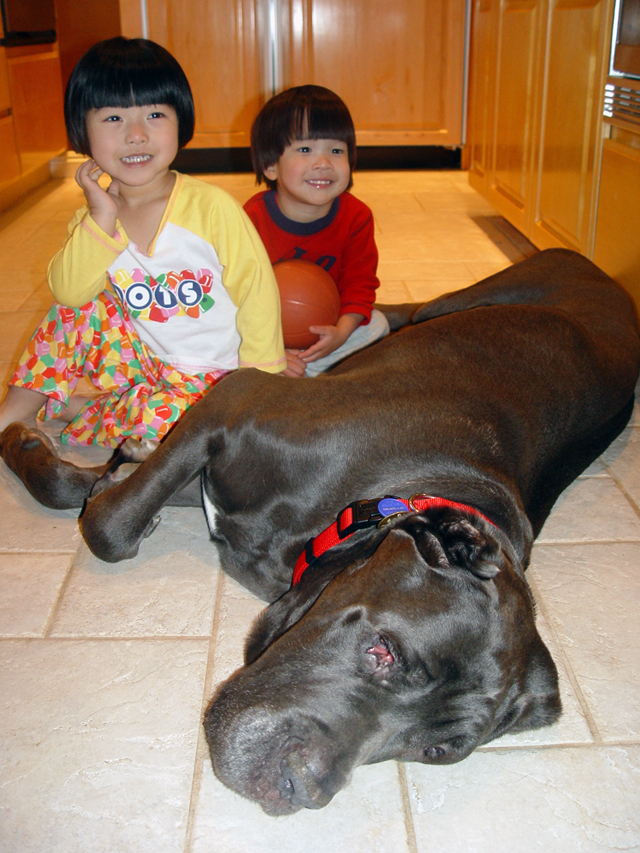 "Hippo" loves to spend time with 'his' kids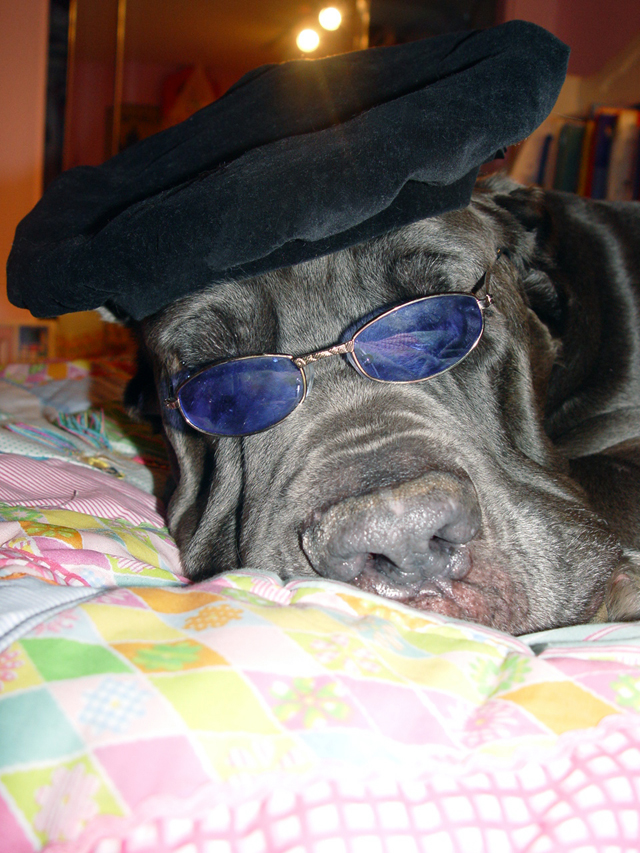 "Hippo" is a cool dude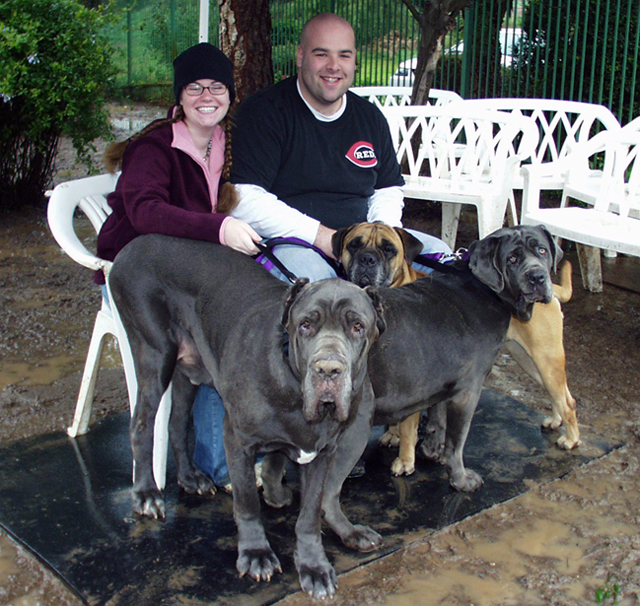 "Hippo" poses with his buddies who were adopted,
"Shady" a Blue Neopolitan Mastiff and
"Little Butkis" a Fawn English Mastiff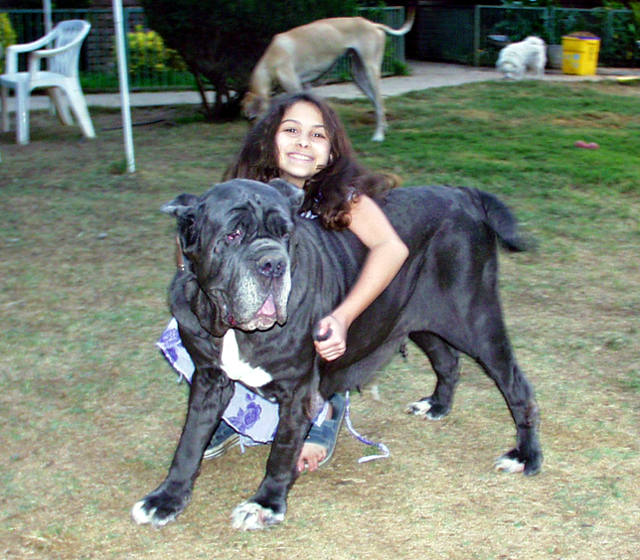 Glamorous "Zsa Zsa" gets a big hug from Melody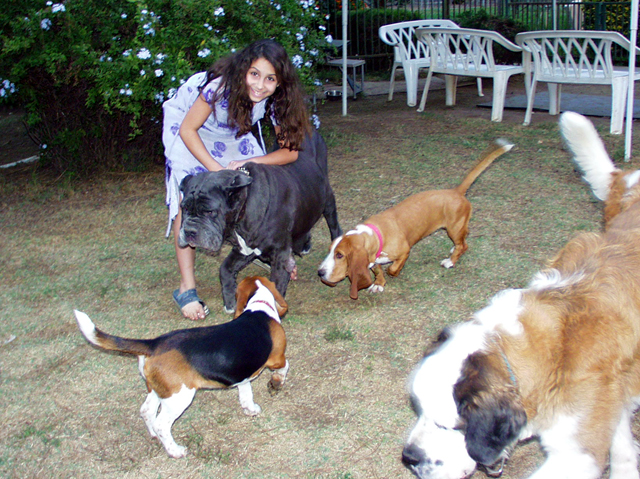 "Zsa Zsa" cavorts with her friends
(a Beagle, a Basset Hound, and a Saint Bernard)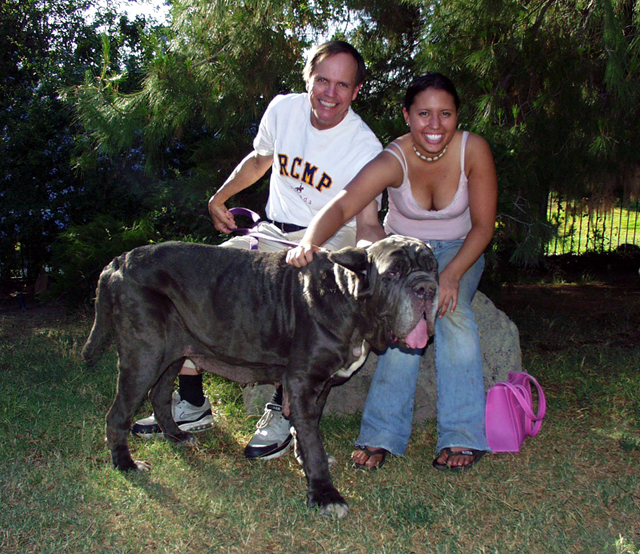 "Zsa Zsa" gets adopted and is now "Koa"

Tracy:

Allegra and I adopted "Zsa Zsa" a 4-year old Neopolitan Mastiff last May.

We re-christented her "Koa" because of our Hawaii connection.

She is doing well.

A very gentle giant with a wonderful disposition.

Does very well in the house and been brought up to eat food out of her own bowl (ie: no begging).

However, cakes and such must be set back on counters as she can't reisist when they are right under her nose when she walks by.

When Allegra takes her to the outdoor cafe for coffee, we never fail to have at least 3 families come by and ask to pat her -- which "Koa" adores.

She loves to sleep in, snoring away on the couch to the amusement of all.

Thanks!

Denis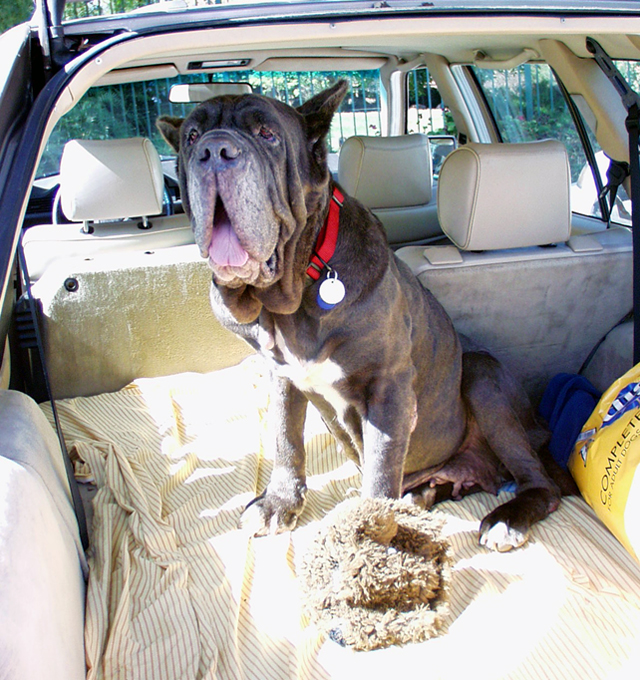 "Koa" smiles as prepares to leave for her new home