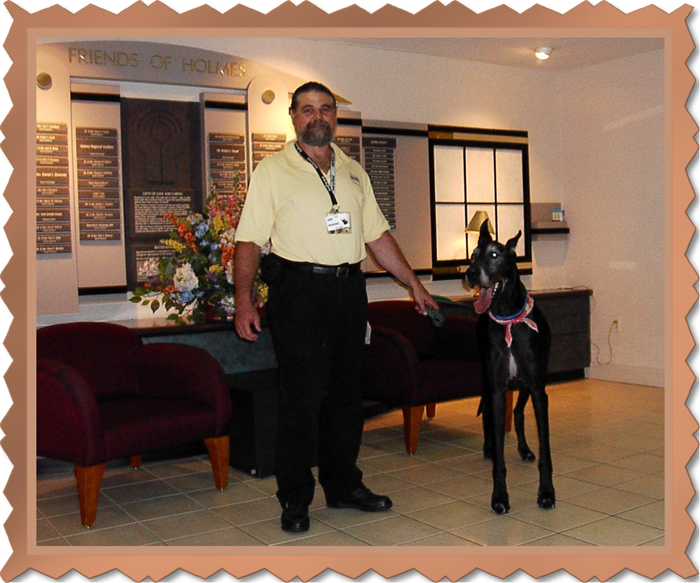 "Tiptoes" with our friend, Gary Usher, provides
love, affection and comfort to hospital patients
Hey Tracy,
"Zeus" is well and you will be proud of him.
He is doing pet therapy at the local hospital and back in March received his first leg in novice obedience.

Not the greatest score, but he qualified.
It's not often I see such well bred danes in this part of the country.
Oh, I renamed him "Tiptoes."
Best,
Gary Usher and the gang of Danes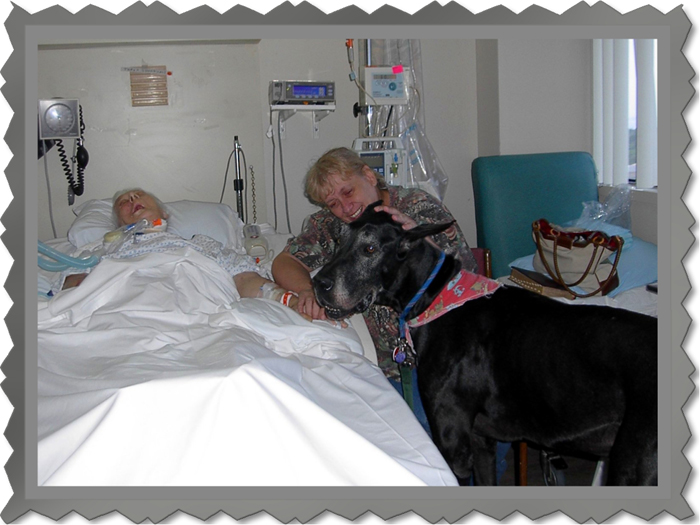 Therapy Dane "Tiptoes" visits an elderly patient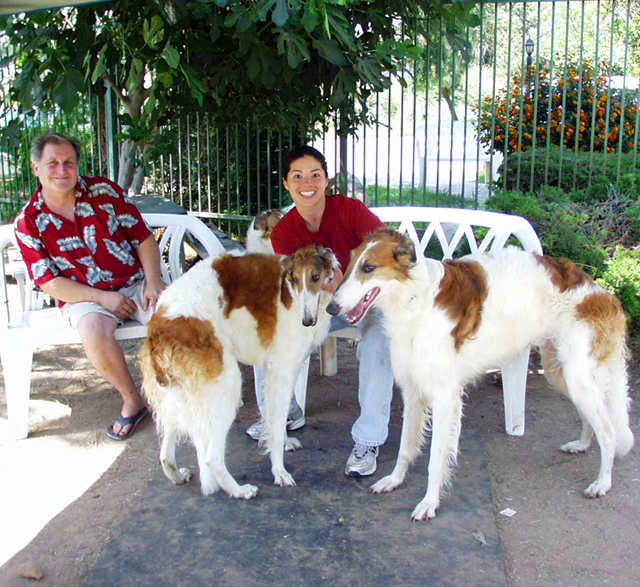 Our friend, Jade from Hawaii, adopted "Lazlo" (
right
)
a Borzoi to be a 'Therapy Dog' to autistic children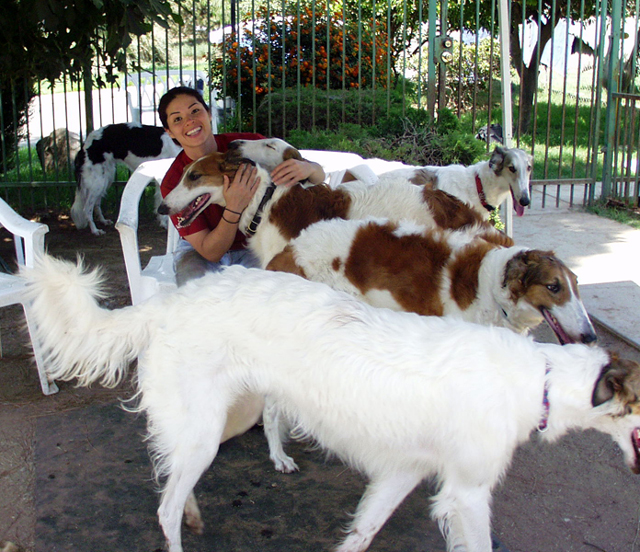 Our herd of loving Borzoi greets Jade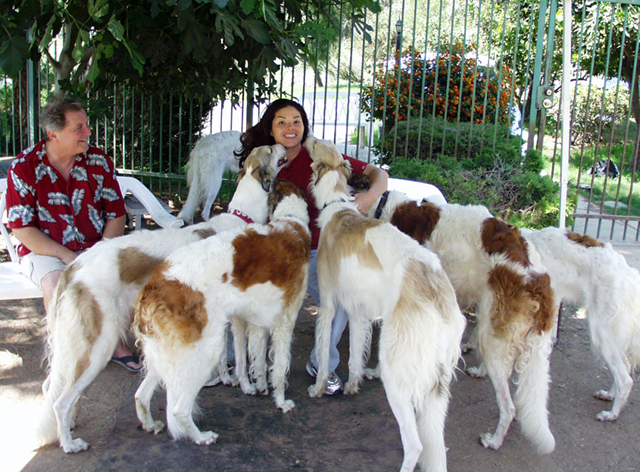 Our kissing Borzoi swarm Jade with affection



Gentle Giants Rescue and Adoptions - Service and Therapy Dogs - Page 2 of 2
Go to Page 1 · Page 2