"Moose" gets a whole new family!
Don't forget to turn up your sound so that you can hear
To start the video, press the --> start button underneath the movie
To stop the video, press the || pause button underneath the movie
If you don't see the picture, you will need to install the latest Flash plugin,
click below to download

When you download the Flash plugin, save the file to a location you can find,
then 'Run' the saved file to install it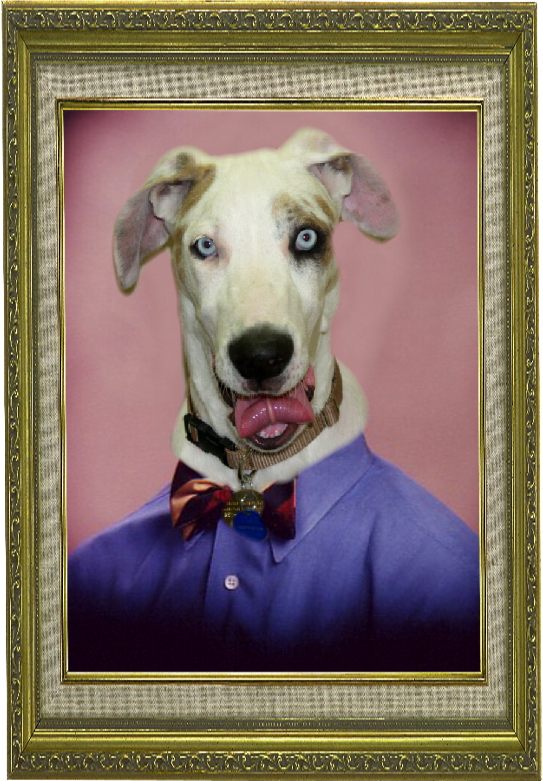 "Trajan's" formal portrait


4/10/06

Hello Tracy and Burt,
We are having such a great time with "Trajan."

He is such a sweet boy and such an affectionate, playful pup.

He has explored the house and the yard, and particularly likes to nap on the sofa, using me as a pillow.

I can hardly believe how well behaved he is.

He walks very calmly on a leash and follows me everywhere in the house and yard when we are out there.

He loves to play with any kind of toy, and it is hard to believe that he can play so hard and be so quiet!

It is so endearing to see the way he responds to us after such a short time.

I really love puppies, but it is going to be very exciting to watch him grow and see what a beautiful dog he turns out to be.

We got "Trajan" all spruced up for a formal portrait and wanted to share it with you.

Suzi



"Cougar" as a Puppy, is second from the left
(He is a rare Blue Brindle Boston/Mantle)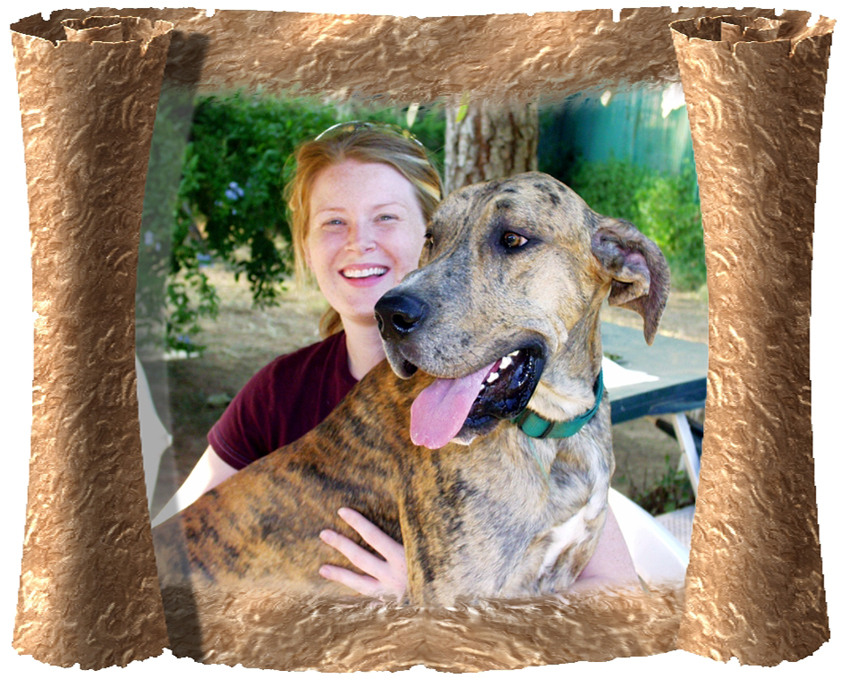 "Cougar" all grown up, sits in the lap of his new Mom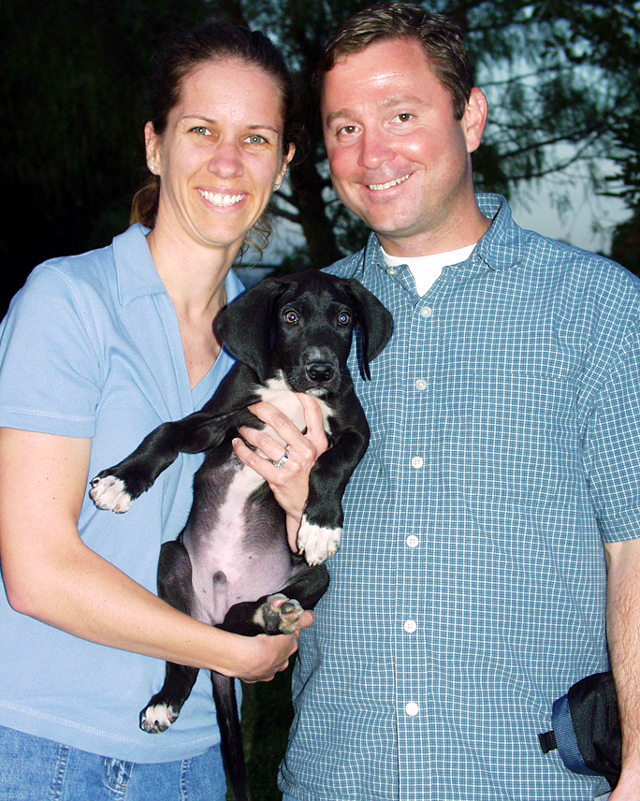 Proud Parents Danette and Tim
pose with their new Baby "Zeus"
("Zeus" is a Black Boston/Mantle Puppy)




A 4-legged one!

His name is "Zeus" and he's an 11 week old Great Dane!

We adopted him from Tracy and Burt Ward's "Gentle Giants Rescue and Adoptions" in Norco, California on May 8th.

He's a bundle of energy . . . sometimes, a total brat, but he's been great!

Oh, and he's got Tim's eyes!

Attached are some photos of our son!

Love,

Danette and Tim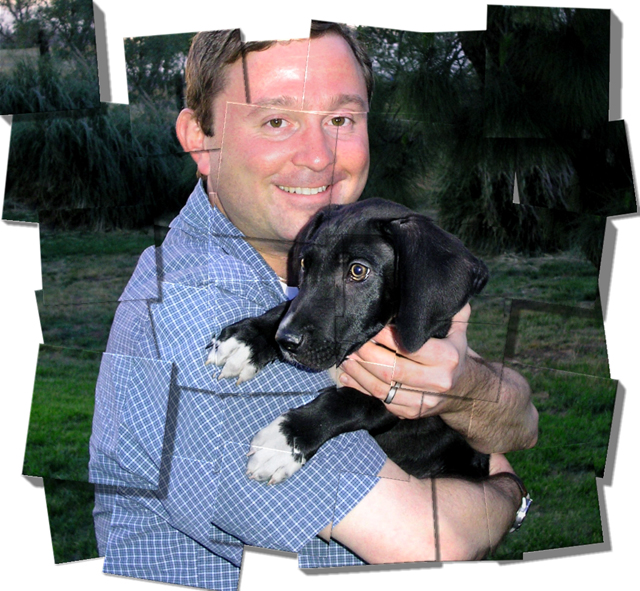 "Zeus" and Tim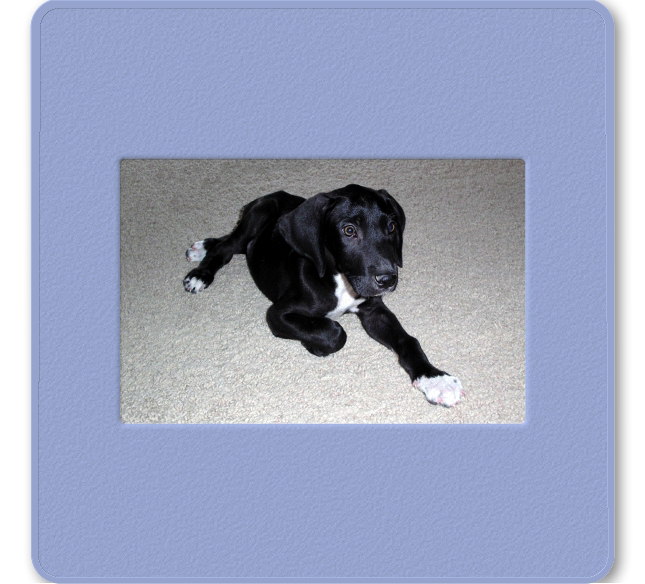 "Zeus" lounges on a soft carpet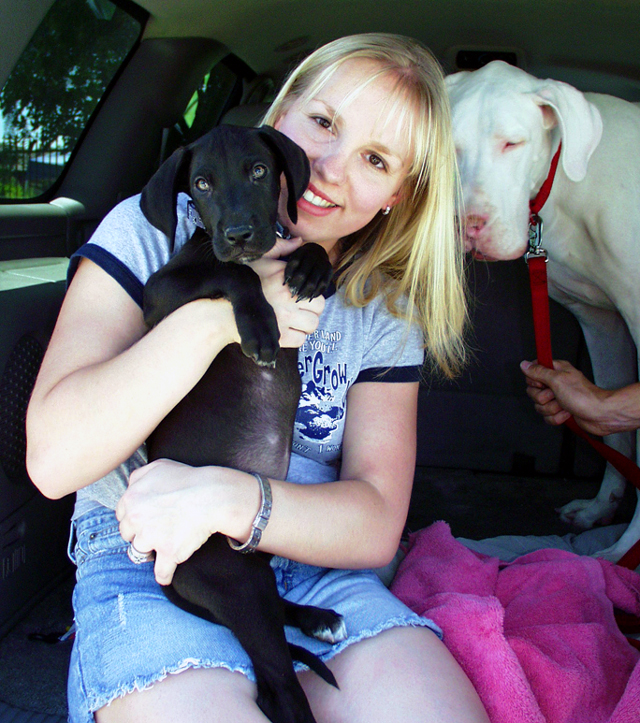 Black Puppy is held by her new Mom with "Gunther" close by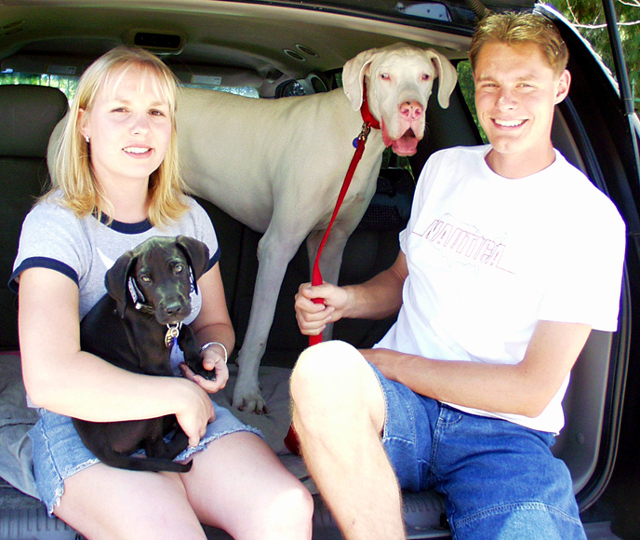 Black Puppy joins "Gunther" and a new Family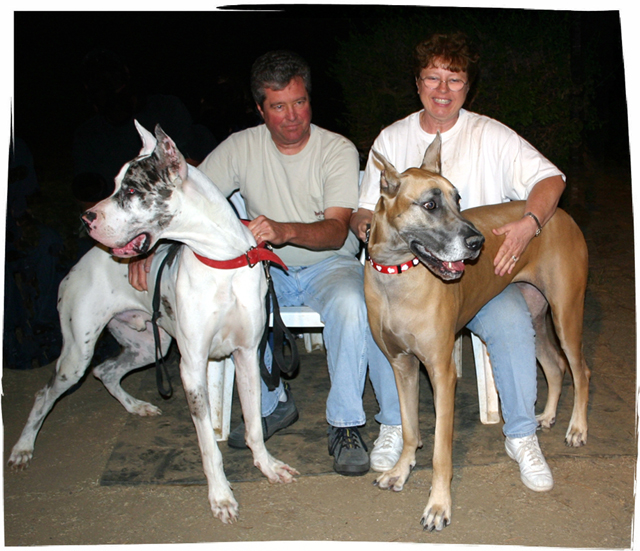 Dynamic Duo of Danes with their new Parents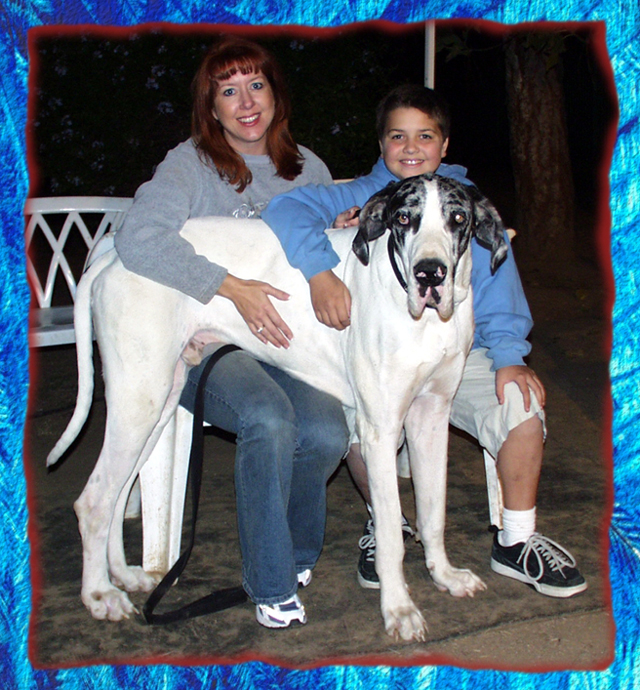 Giant Great Dane "Gibson" poses with his new Family


Hi Tracy and Burt,

As you know, after adopting our first Dane from you, "Zoe", we came back out this weekend to add to our ever expanding family.

We adopted "Sire" (whose name we changed to "Gibson") and once again we couldn't be any happier.

He came home Saturday evening and has already stolen all of our hearts.

He is as mellow and well behaved as "Zoe" thanks to your talent and dedication.

But, he is also just an absolute cuddler.

I've attached a couple photos below, wait 'til you see him sleeping with my son!

It was wonderful to see both of you and 'the herd' again.

I really just wanted to tell you again how much we appreciate all that you do for these amazing Gentle Giants.

Your hard work and dedication is very apparent.

Once again, I was pleasantly surprised with the whole operation.

The fact that there are almost 50 dogs there, and yet, not a single bark was heard throughout our visit.

The grounds are clean and well maintained with no visible 'droppings' or odor.

And the dogs are happy and content (definitely not like many rescues that we've been to).

All the dogs are so very well behaved, even when there are a dozen or more coming out together to meet and greet the prospective "parents."

They're calm and willing to wait their turn for some scratches and loving.

I'm just so impressed with what you accomplish there.

Having raised a puppy before, I know what kind of time and dedication is required to make them into healthy, happy, good citizens.

And that was just one at a time . . . not 50!

I can't fathom the labor of love that goes on there every day.

Anyway, "Gibson" is such a beautiful and super boy!
Thank you so much!

Karen Coyne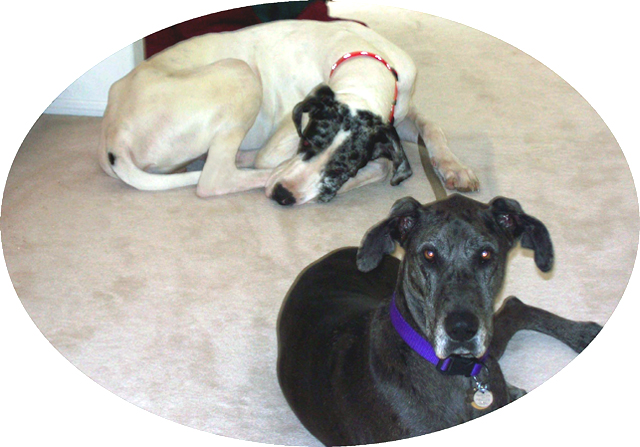 "Zoe" relaxes while "Gibson" sleeps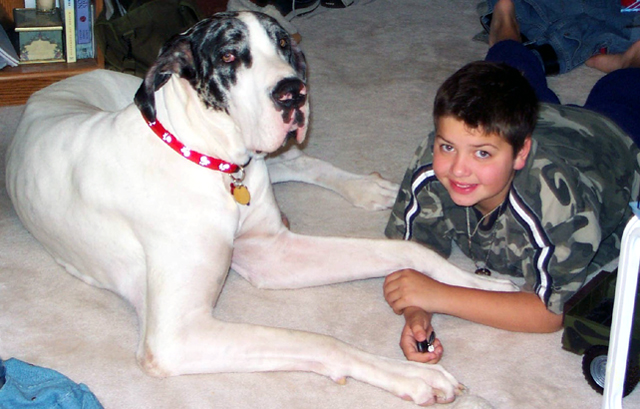 "Gibson" lounges with his new Brother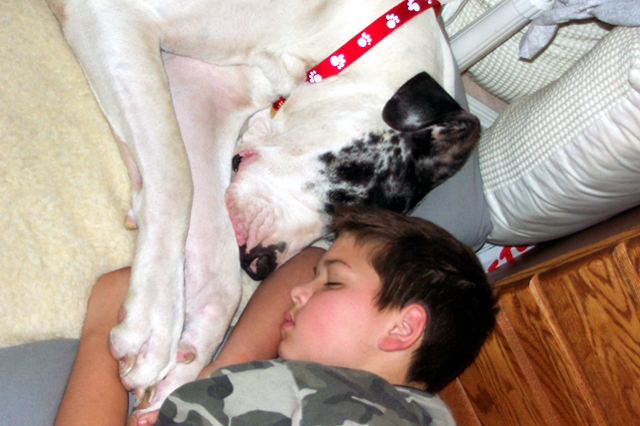 "Gibson" cuddles and naps