"Balluka" has a new family
Don't forget to turn up your sound so that you can hear
To start the video, press the --> start button underneath the movie
To stop the video, press the || pause button underneath the movie
If you don't see the picture, you will need to install the latest Flash plugin,
click below to download

When you download the Flash plugin, save the file to a location you can find,
then 'Run' the saved file to install it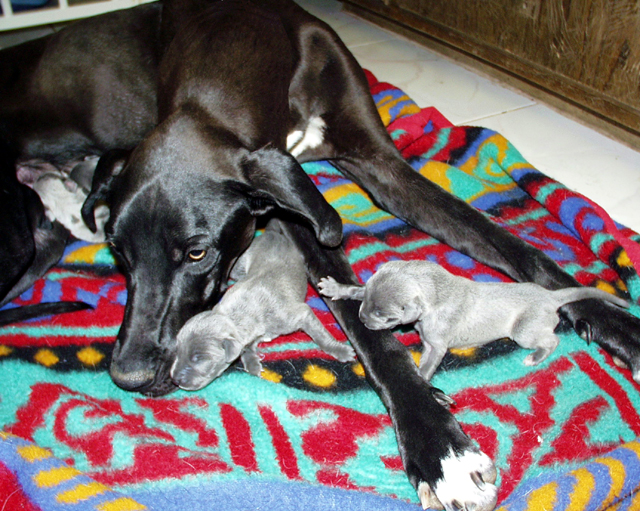 "Candy" a dark Chocolate Great Dane,
snuggles with her new litter of Blue Pups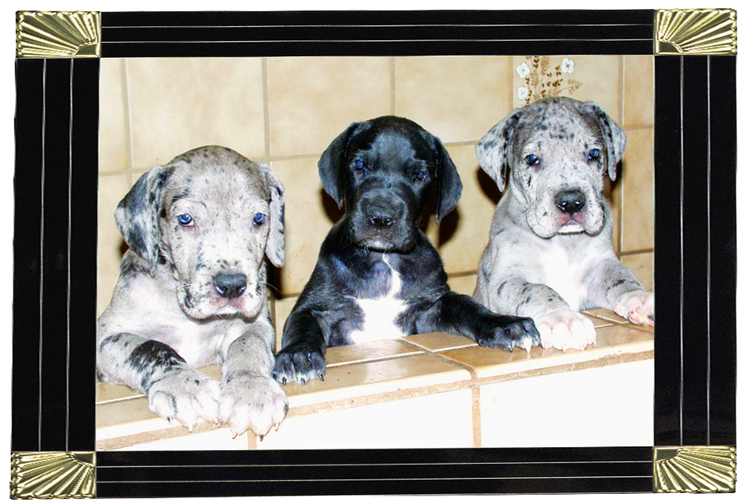 The Three Musketeer Puppies stand for attention!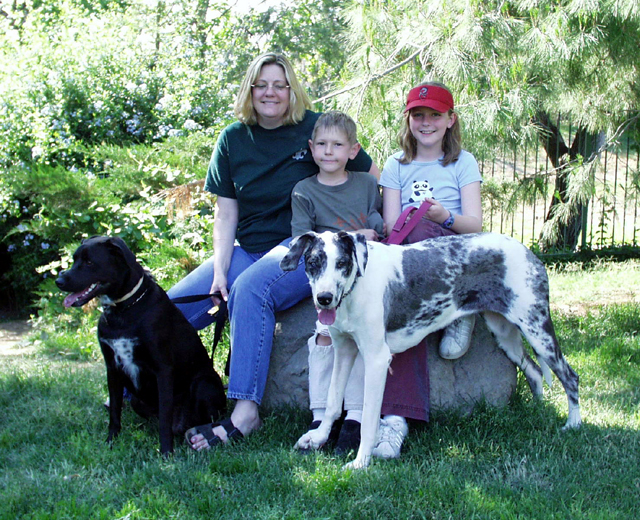 Merlequin Great Dane finds a loving
new Brother, Sister, Friend and Mom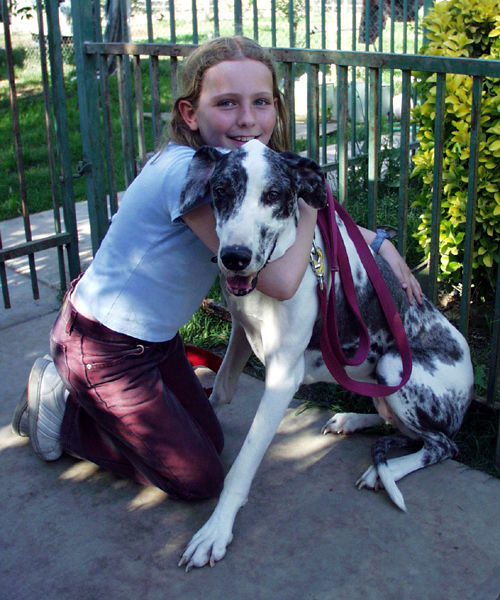 A big hug for her newest best Friend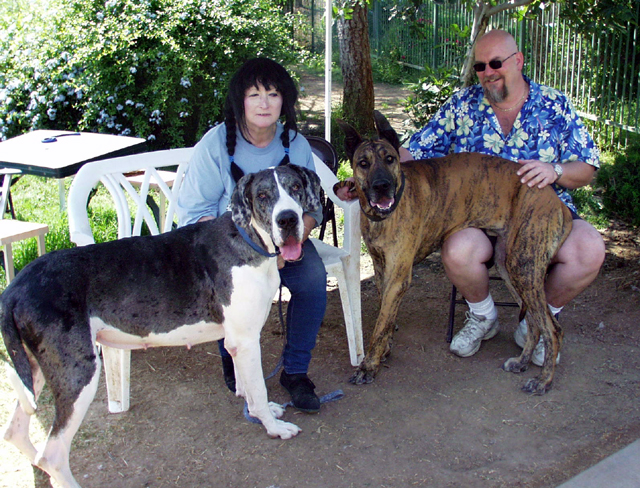 A Blue Merle Boston and a Brindle pose with their new Parents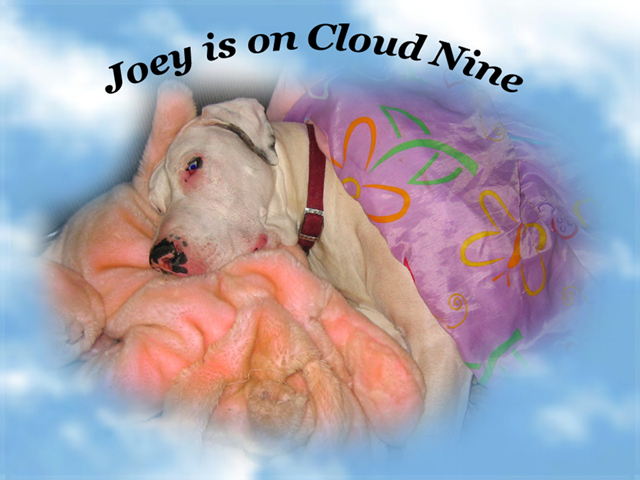 "Joey" naps in comfort


Hi Burt and Tracy!

I only had about 10 minutes to get this pic uploaded and out, so I just did a quickie of "Joey" in his favorite position!

Sleeping with his blankey.

All is well here and he is a perfect fit!!!

He likes to sleep on the landing on our staircase.

He loves to go outside with us in the backyard.

It is relatively small and he feels like it all belongs to him!

It does, but we have to figure out how to keep him from drinking from our small fish pond.

Just now he tried to crawl in my lap in my office!

He is funny.

As you told me, he is pretty hard of hearing, which is great.

He does not hear the kids screaming loud from time to time, and we can play piano without waking him.

We love him very much already.

Thank you both so much, and we are looking forward to when "Samson" the other Great Dane that we also adopted, comes to live with us.

Sarah Reid



Hi guys,

Just had to drop you a quick line to tell you that "Joey" jumped in my shower last night when I turned it on to warm it up.

He loved it!

He stood there and let the water run over his head.

He then began to drink the water from the bottom of the shower.

It was so funny until he got out and shook all the water off on me!

I still had to laugh.

Just thought it was funny because I never saw a dog like to take showers before.

Always,

Sarah Reid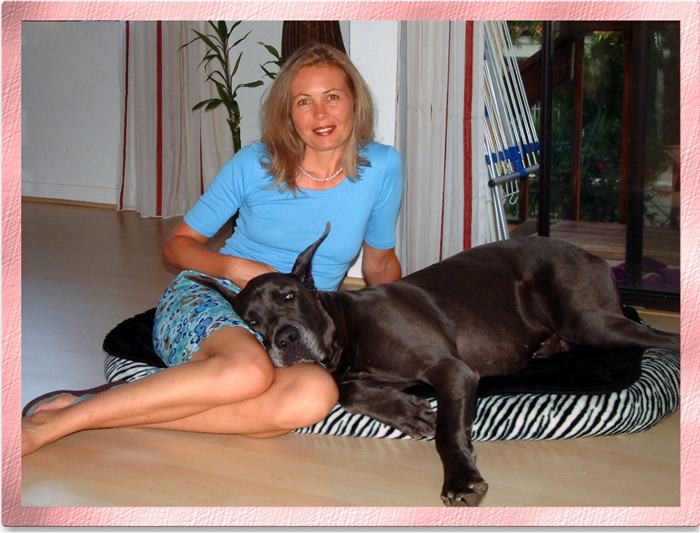 "Sterling" finds a new Family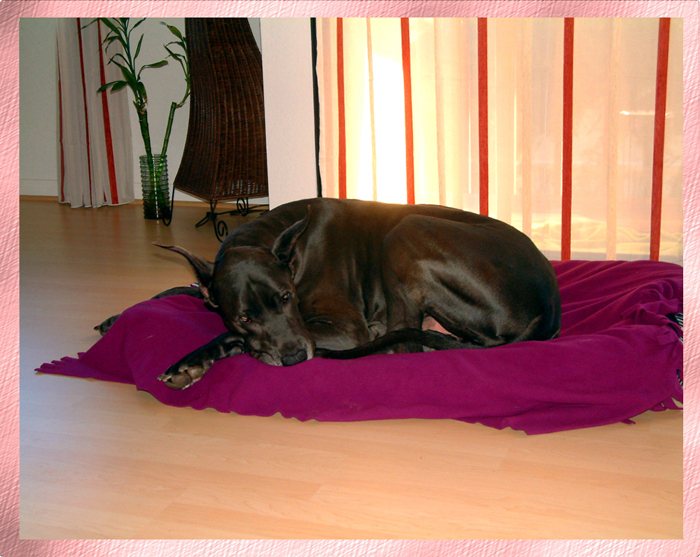 "Sterling" naps in his new home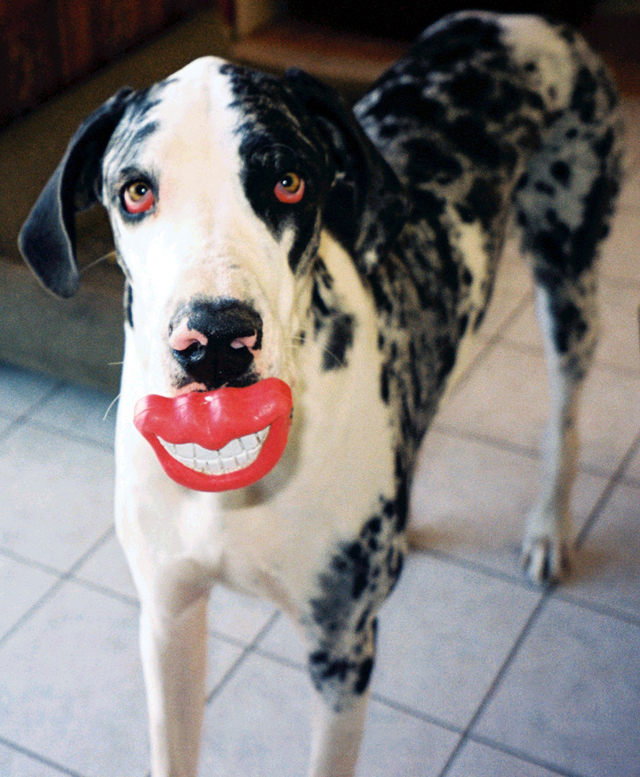 Great "Scott" proudly shows off his new dentures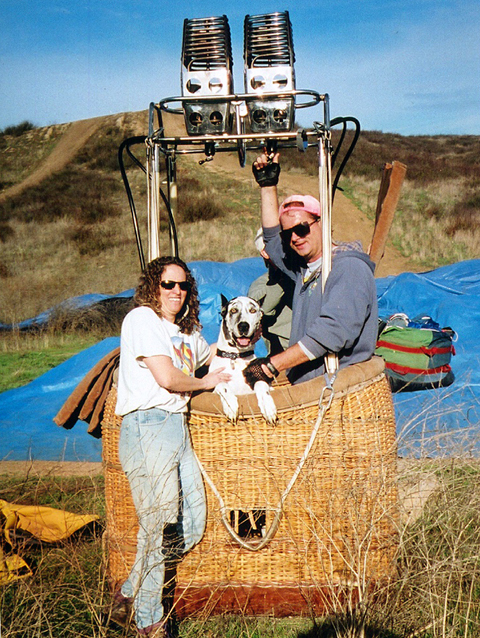 "Selar" loves to go ballooning with her mom and dad!
(
"Selar" is named after the female Vulcan on "Star Trek" because of her pointed ears
)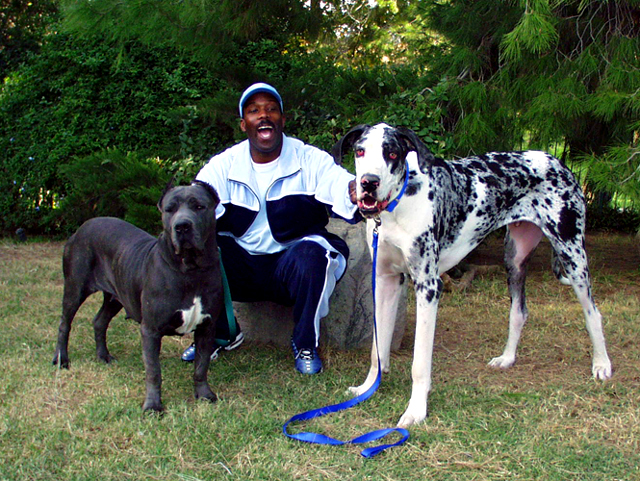 "Henrietta Hippo" a Neopolitan Mastiff and
"Great Scott" a Great Dane get adopted