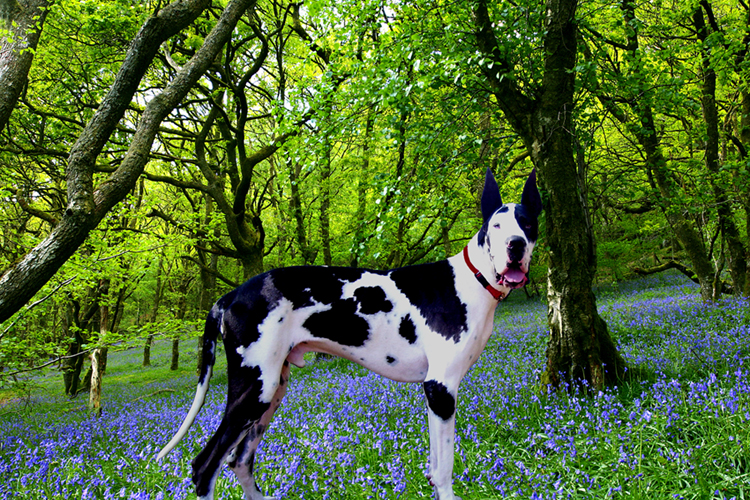 "Sparticus" enjoys the bluebell flowers in springtime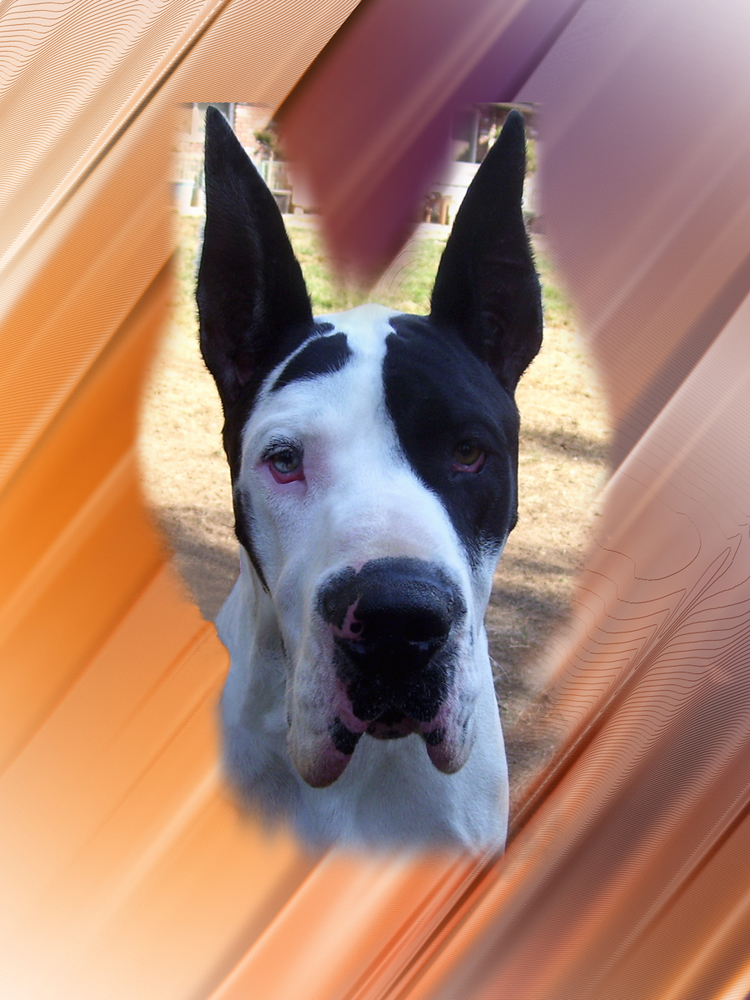 "Sparticus" is incredibly handsome, playful,
and has a mischevious sense of humor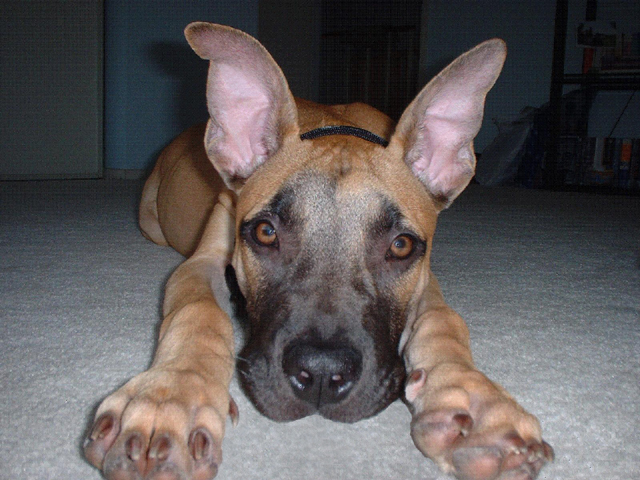 Soulful Great Dane Pharaoh Hound Puppy "Ramses"
Hello Tracy, Melody and Burt,


We just wanted to send some pictures of "Cairo" (formerly "Roy"), our Great Dane/Pharoah Hound that we adopted a month ago.

We have been having such a great time together.

He is soooo excited when we come home, and he hops up to try to give Michelle a kiss.

We were so surpised by how well he behaved when we got him home.

No accidents, no chewing or digging, and only the occasional paper towel pulled out of the trash.

He initially didn't bark at all, but now barks a couple times when we get home, or when strangers walk by.

That's okay with us - who would want to break in with this big fella saying "Hello?"


He loves to be on the couch with us, and when he's not there, his second home is inside his crate.

He'd stay in there all day, if we let him.

We have gotten so many questions about what kind of dog he is - he really catches people's eyes.
Hope you enjoy the photos.
John and Michelle Arnold and "Cairo"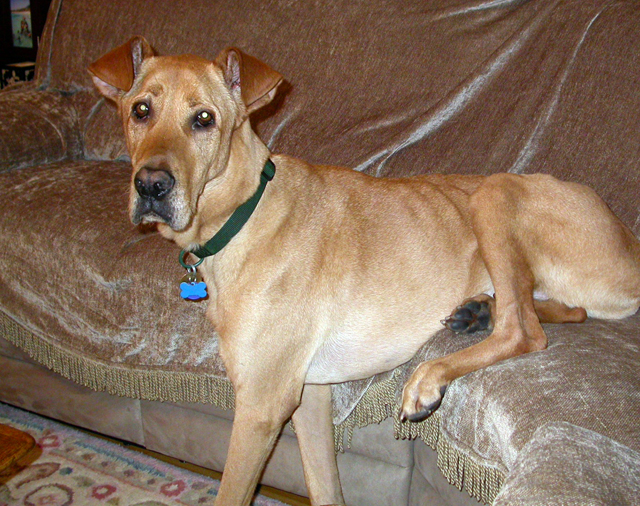 "Cairo" sits on his couch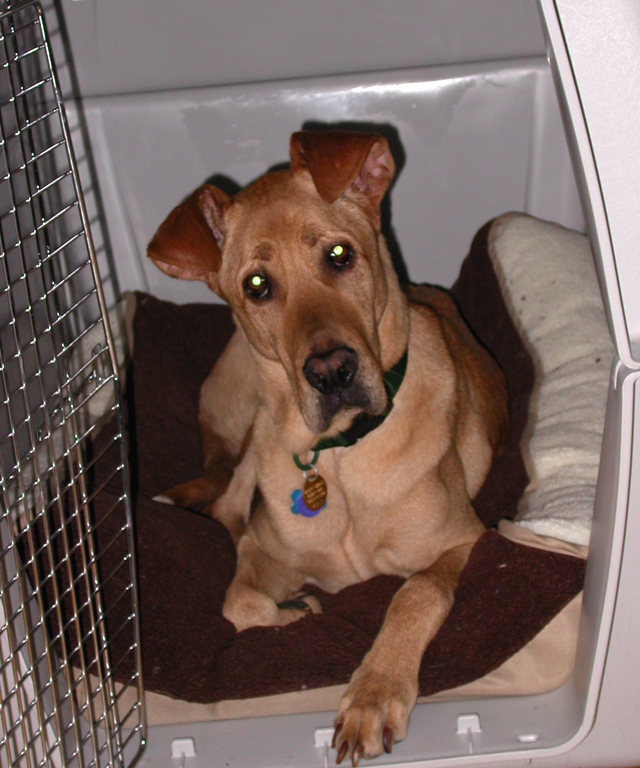 "Cairo" enjoys relaxing in his crate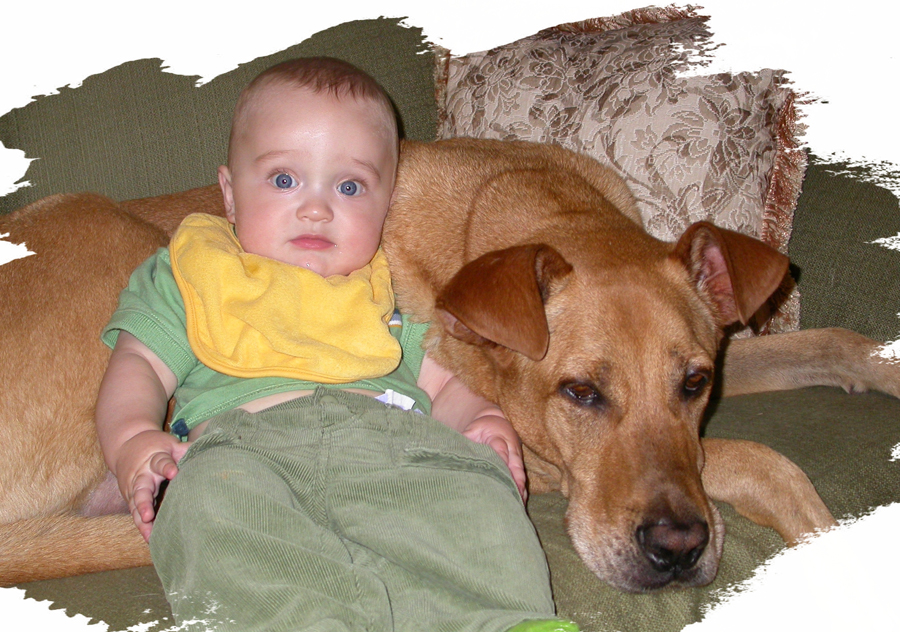 "Cairo" is the perfect babysitter!