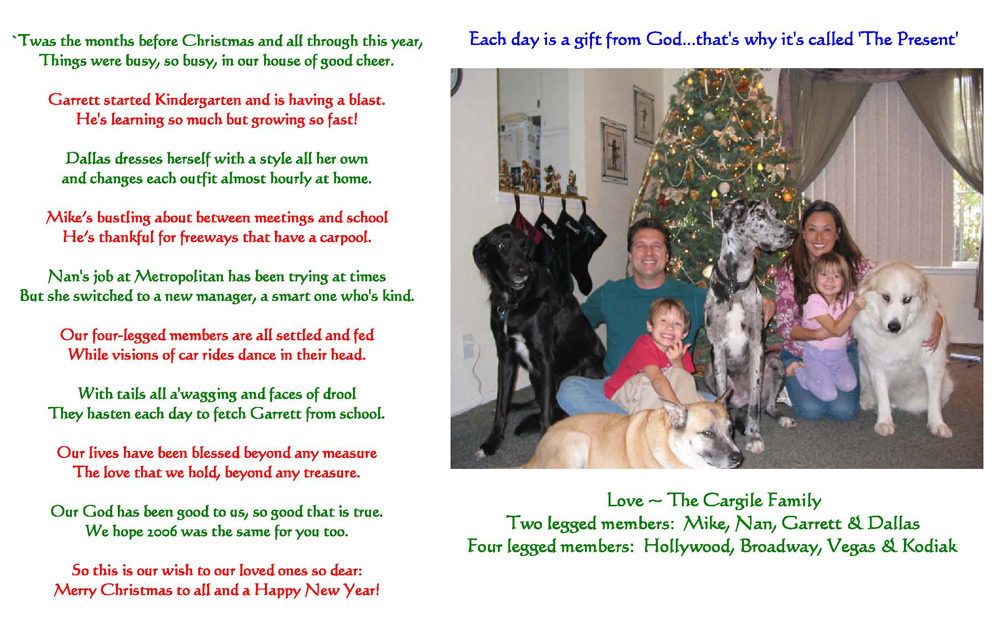 "Hollywood" "Broadway" and "Vegas" all came
from Gentle Giants Rescue and Adoptions

Christmas 2006 in Gentle Giants Rescue's Production Room
Don't forget to turn up your sound so that you can hear
To start the video, press the --> start button underneath the movie
To stop the video, press the || pause button underneath the movie
If you don't see the picture, you will need to install the latest Flash plugin,
click below to download

When you download the Flash plugin, save the file to a location you can find,
then 'Run' the saved file to install it
Christmas 2006 play with new Gentle Giants joining our rescue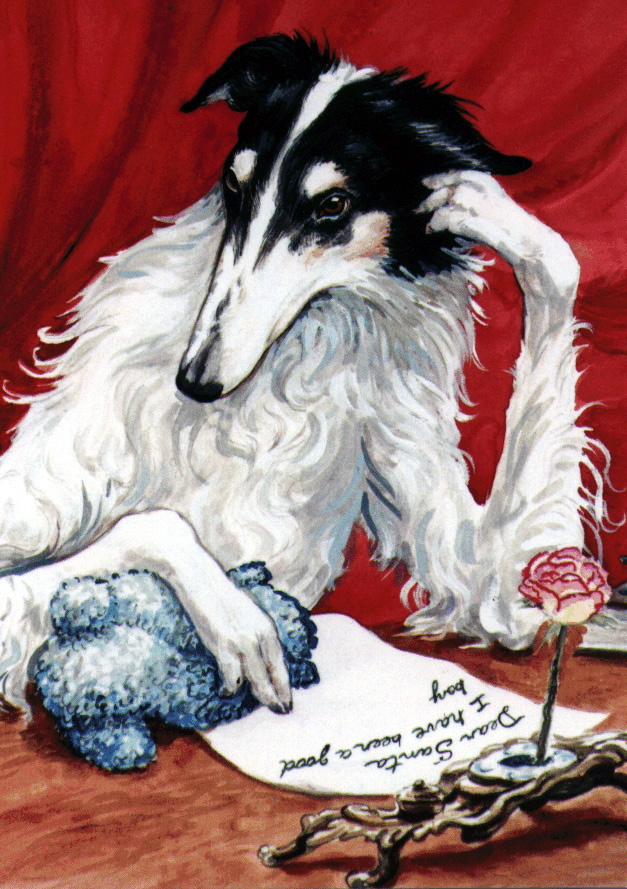 A letter to Santa from "Hardy" a beautiful Borzoi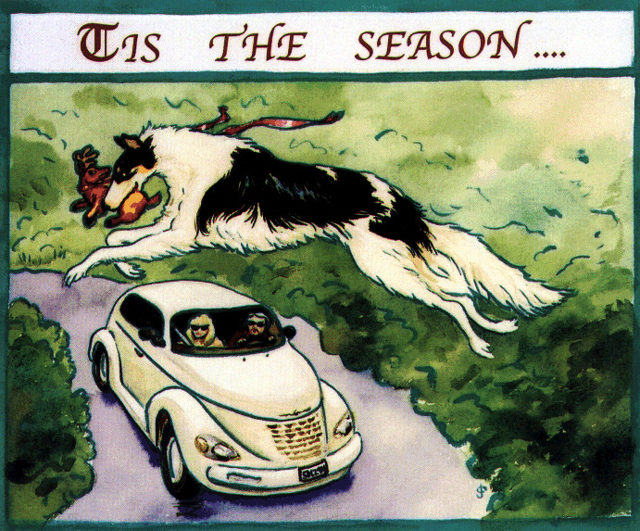 Borzoi Reindeer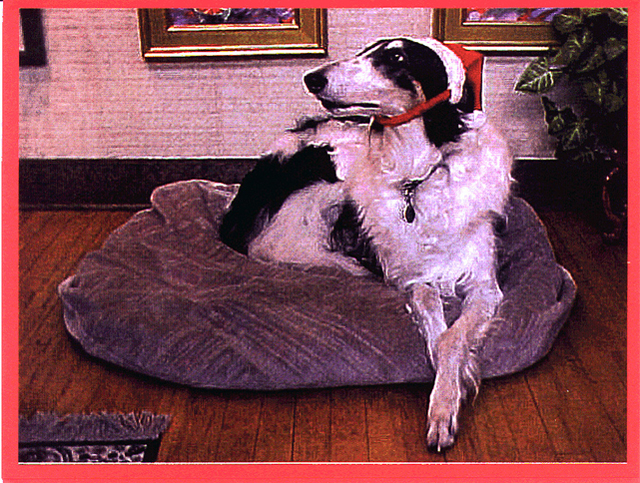 Borzoi Santa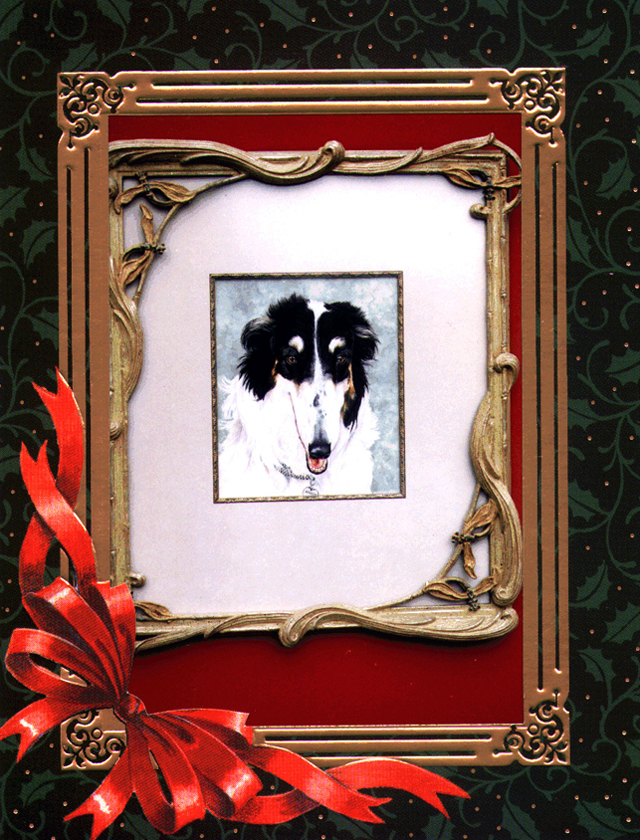 Happy Holidays from "Hardy"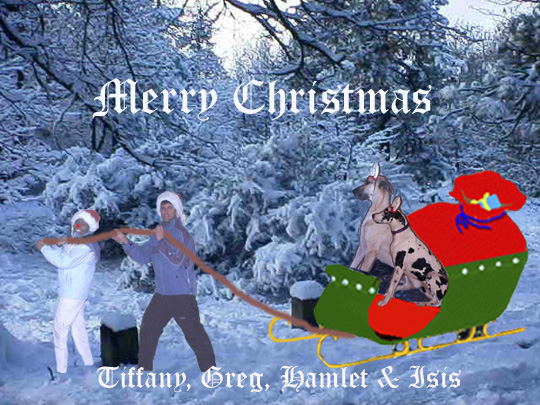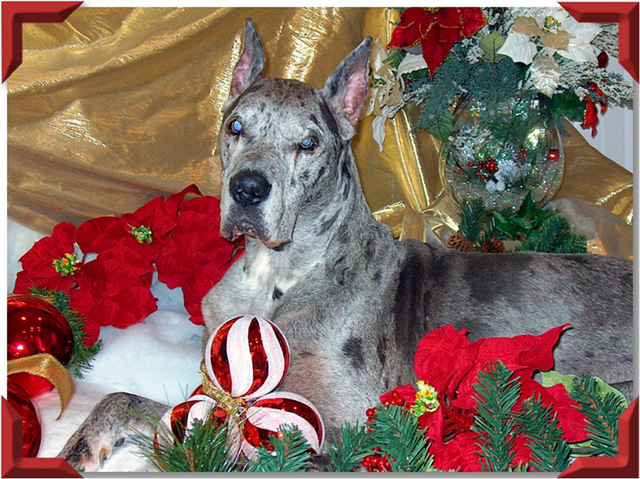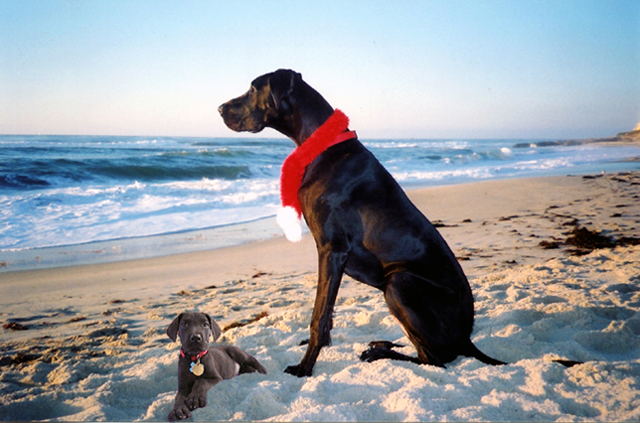 Is that Santa coming? I wonder if he has any presents for me?


Hi Tracy,
Wow, we've certainly never had such a reaction to our holiday card like we did this year!

"Darwin" makes quite a statement to say the least.

What an unbelievable year we've had thanks to that day back in February when we held a 7-week old, 9-pound black baby Dane in your yard.

It was most definitely love at first sight and has been an adventure ever since.

Hard to believe "Darwin" turned one on Christmas Eve as he's still ALL puppy.

And, of course, he is forever our baby (albeit a 115-pound baby!).

He often drives us nuts and I'm sure vice versa (puppy class was a hoot), but we can't imagine life without him.

Just a walk down the street with him literally stops cars!

"Darwin" is a family member, a best friend, protector, entertainer, couch hog!, and naturally the best snuggler ever.
Thanks for everything you do for Gentle Giants and the people who love them.

Happy New Year!
Melissa and Chris Studer