Gentle Giants Rescue and Adoptions - Holi-Danes, Holi-Giants (Celebrating Holidays and other Special Events) - Page 2 of 3
Go to Page 1 · Page 2 · Page 3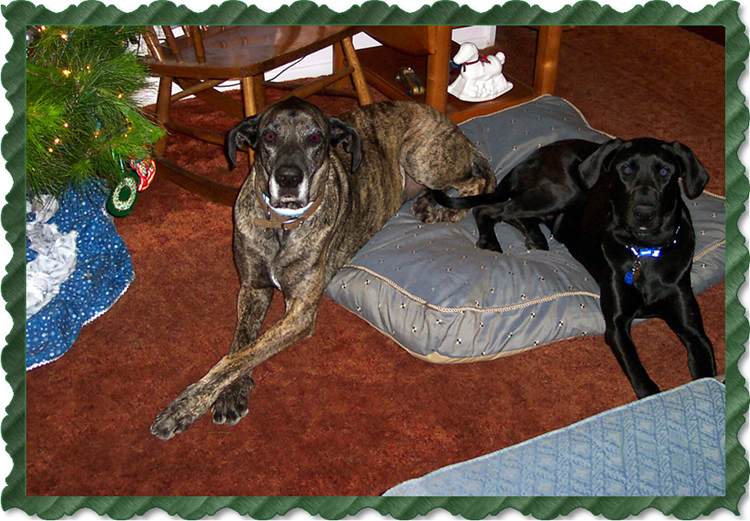 "Tigger" and "Bella" work hard to get ready for Christmas

Dear Burt, Tracy, and Melody,

Just a quick note to let you know that "Baby" is doing well in her new home.

She is so loving and sweet and such a pretty girl that we have renamed her "Bella"
which is a good description of her personality as well as her appearance.

Here is a photo of "Bella" and "Tigger" sharing the same cushion next to our Christmas tree.

More photos will be coming, we promise!

Warm wishes for a Merry Christmas and a Happy New Year!

Bob and Carole Milligan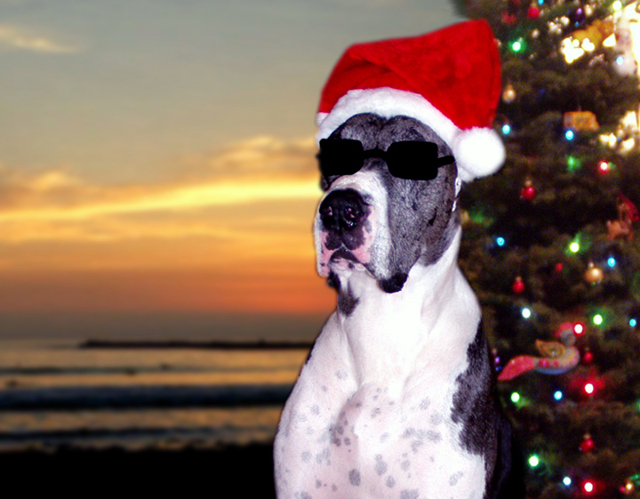 "Frodo" wears his Santa hat and sunglasses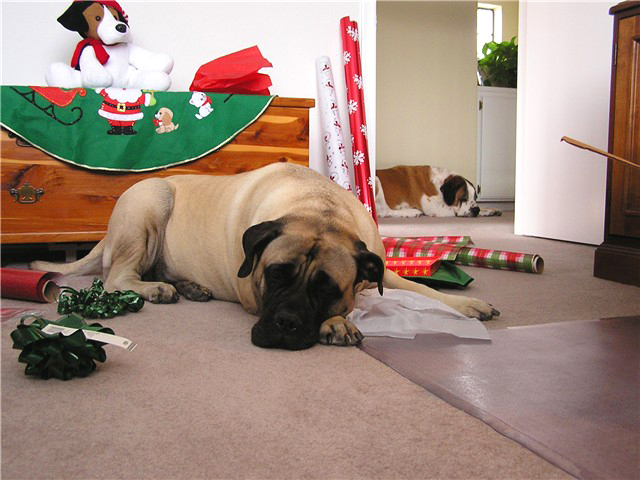 "Brittney" a Bulmastiff and "Kirby" a Saint Bernard
rest before wrapping Christmas presents

Hi Burt,

The package from Santa's Yelpers "Brittney" and "Kirby" has been mailed and should arrive in the next couple of days.

I am attaching a couple of pics of Santa's Yelpers assisting in getting the Holiday Season off to a start!

Although lots of fun, it can be 'doggone' tiring work, so they took a little break.

Enjoy and Merry Christmas!

Cindy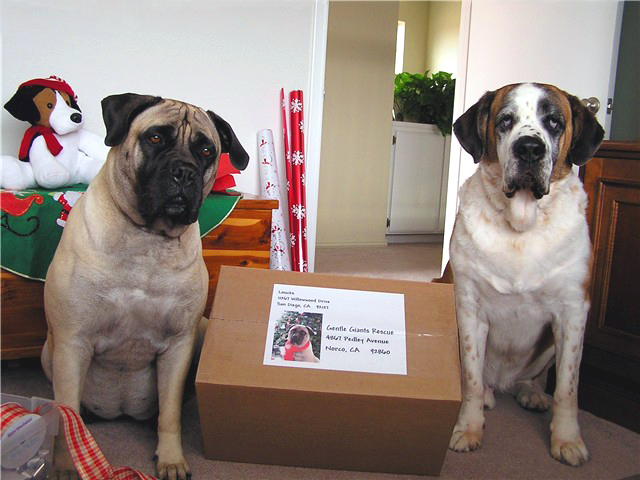 "Brittany" and "Kirby" proudly display their
Christmas present to Gentle Giants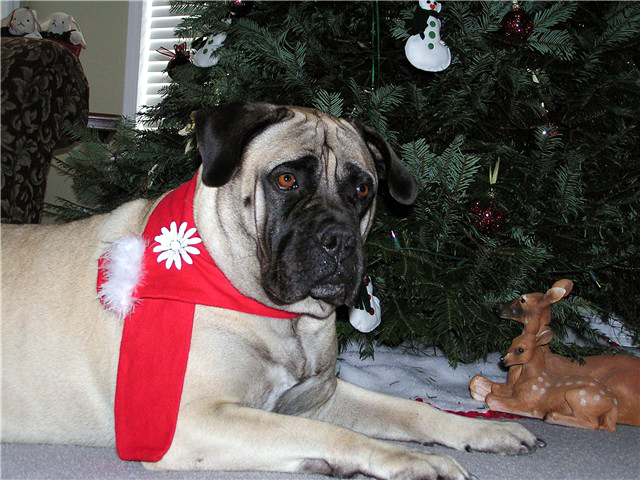 "Brittney" anxiously awaits the arrival of Santa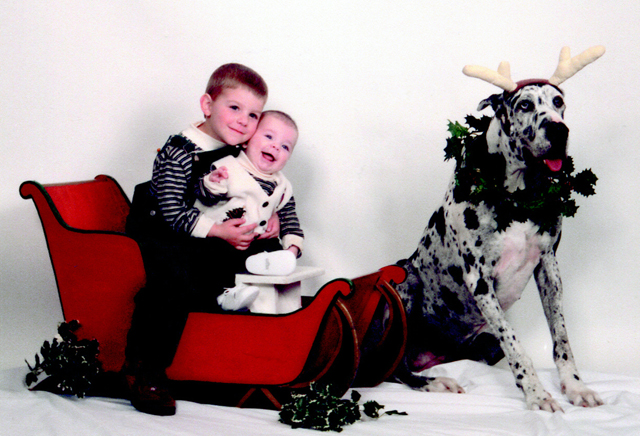 The rare and special 'Danedeer' that appears only at Christmas time!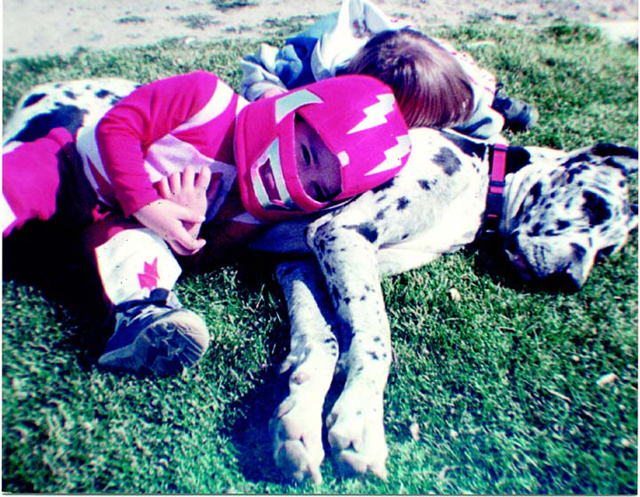 'Danedeer' and pals relax after a competitive game of football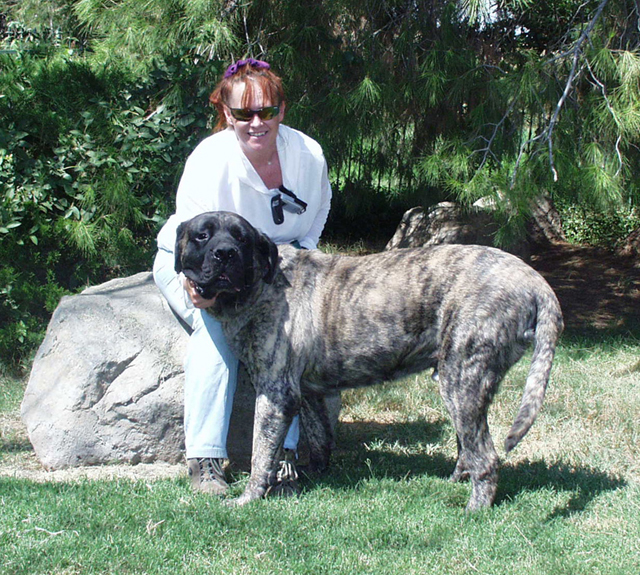 "Boss" poses for a photo
Merry X-mas, Tracy!

This breed is incredible.

He, in particular, being my first Mastiff . . . has really opened my eyes to this loving, gentle, loyal, companion beed of Canine!

I always need one in my life.
"Boss" has made me a better person, wife and Mother!

Thank you again and again for doing our adoption the way your heart and mind directed you.

There truly is a God.
Trish, Harry, Toby, Molly Cohen (his roomate)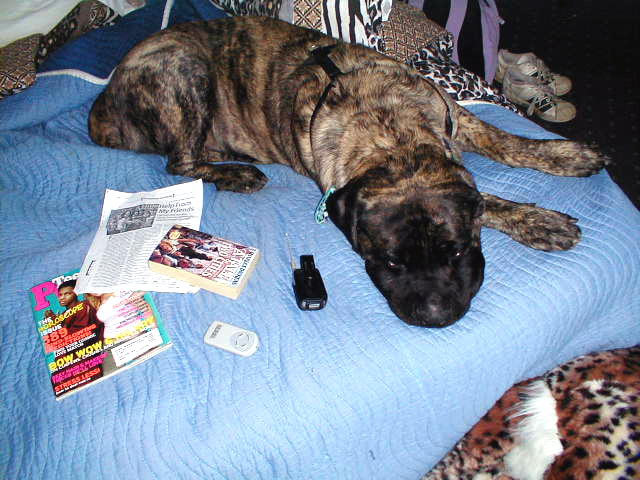 "Boss" takes a well earned nap after reading and watching TV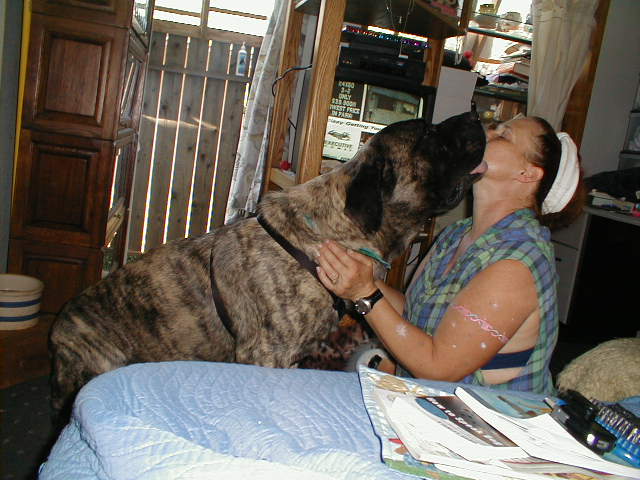 "Boss" gives Mom a big, wet kiss!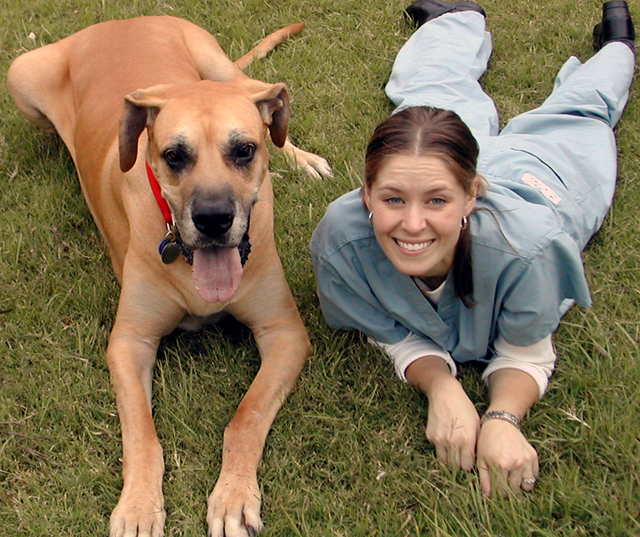 Hey Tracy, Merry Christmas and Happy New Year!!


Hey Tracy,

Merry Christmas and Happy New Year!!

Here are some of the photos so far of our BABY (and one with "Maximus" the Cat) for your website.

"Hoss" had a great Christmas and definitely was a hit amongst the relatives.

Take care.

Cheri Fraser Conner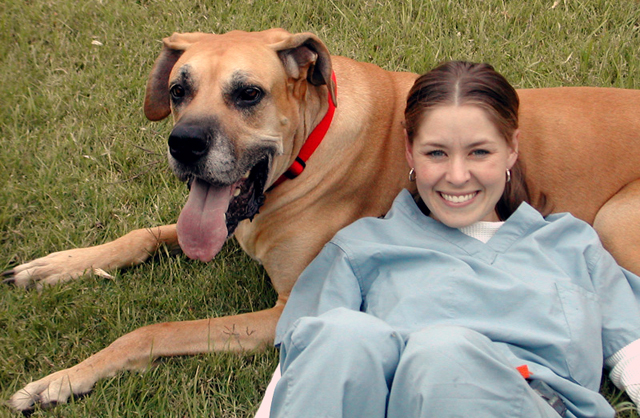 "Hoss" makes a great back rest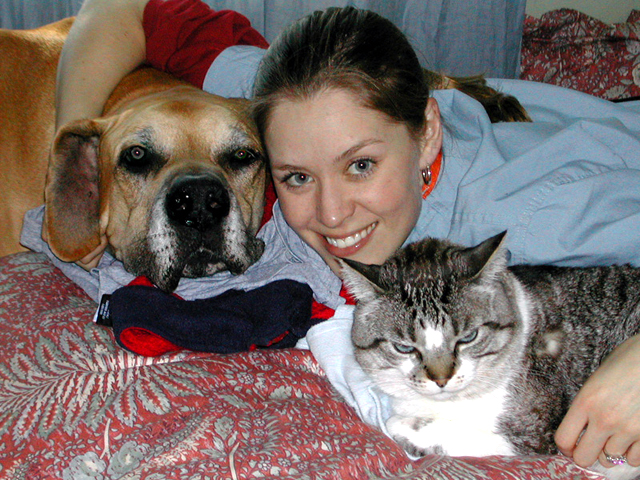 "Hoss" snuggles with his family




Gentle Giants Rescue and Adoptions - Holi-Danes, Holi-Giants (Celebrating Holidays and other Special Events) - Page 2 of 3
Go to Page 1 · Page 2 · Page 3