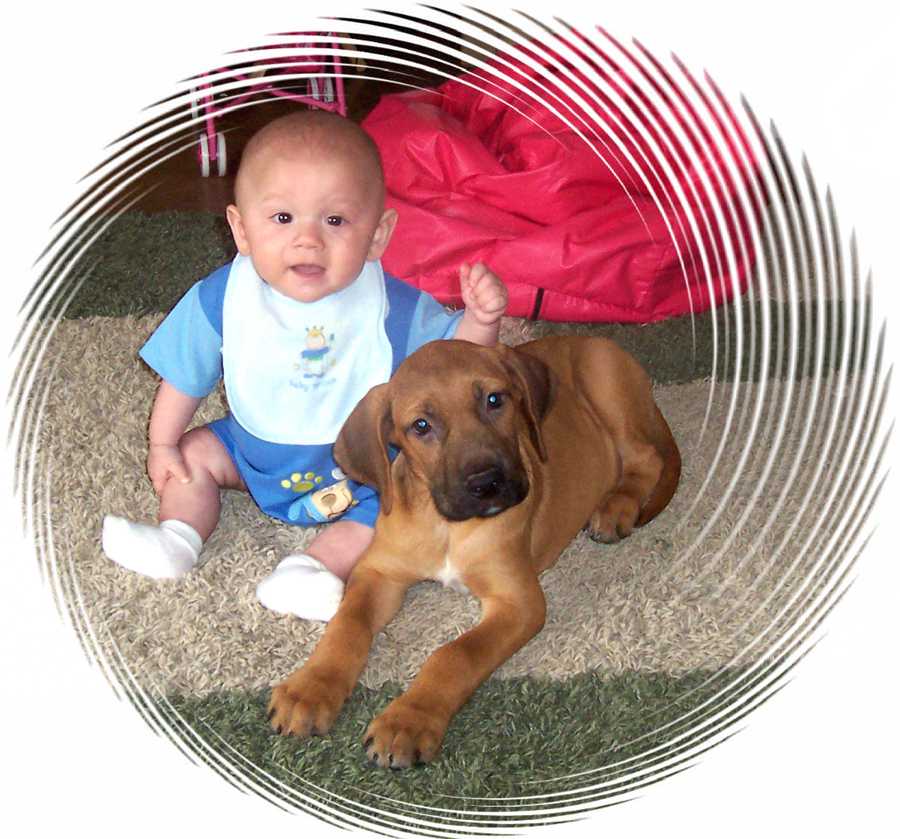 Jack and "Apollo" posing together
"Apollo" is a Great Dane Irish Wolfound English Mastiff puppy


Hi Tracy!
Our kids are in love with "Apollo"!!!!

He is adjusting very well in his new home.

He is such a calm and mellow little guy.

He is WONDERFUL with the kids.

He lets them do anything to him, and he just eats it up as if he were in heaven.

We are all very very happy with him being home.
Thanks for bringing him into our lives!
Michael, Rose, Peyton, Bri and Jack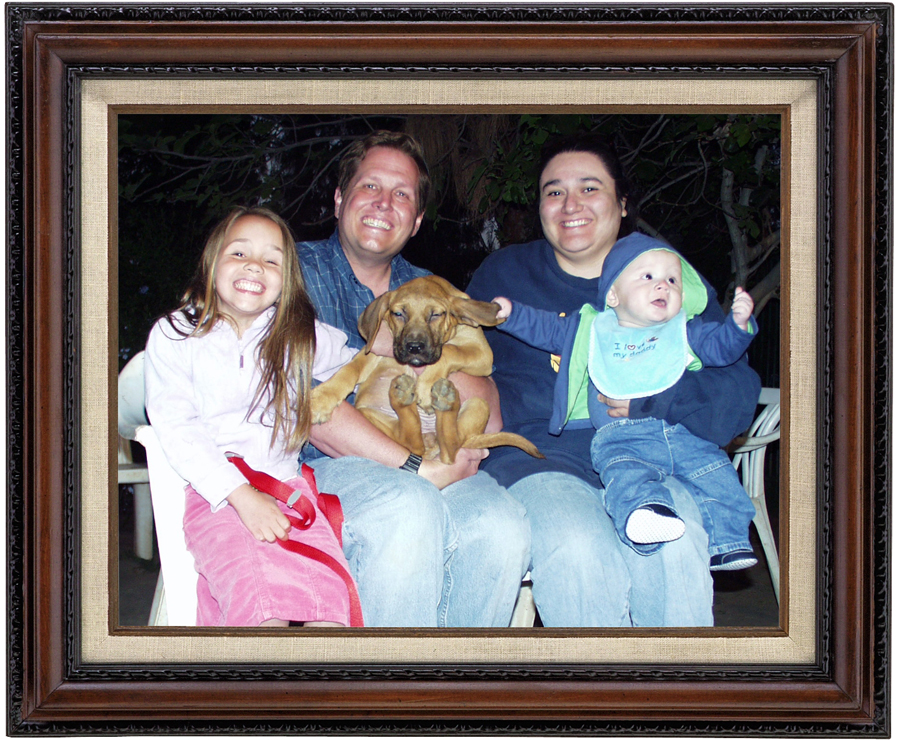 "
Ouch! Who's pulling my ear?
" asks "Apollo"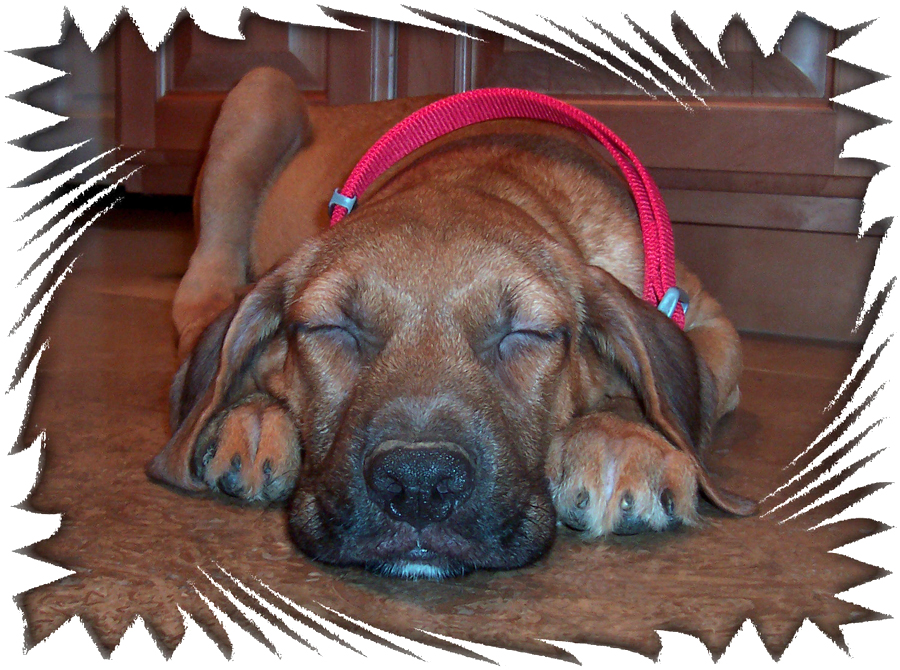 "Apollo" fell asleep on the kitchen floor after a late night snack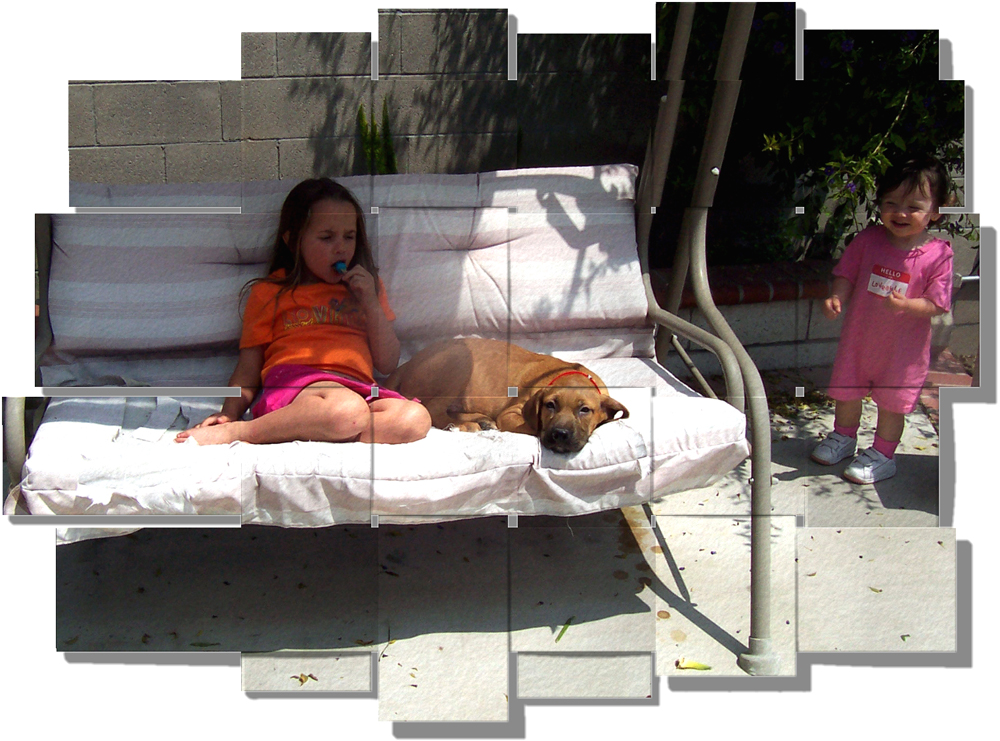 A nice spring day swinging with my new big sister